Winter on the Isle of Wight
Deku shares his favourite dog-friendly Island adventures for the colder months... 
Muddy paws, frosty noses and waggy tails, we love winter! While the Isle of Wight is a great place to be in summer, there is still so much to do, sniff and explore with your four-legged fried when the weather is chilly. From fun places to visit, to wintery walks - just wrap up warm, stick on your wellies…. and remember your raincoat!
Isle of Wight Donkey Sanctuary, Wroxall
One of Deku's favourite spots is the Isle of Wight Donkey Sanctuary. Free to visit and open every day except Christmas & New Year, it's great fun for everyone, whether on two legs or four! Dogs are adored by the staff and donkeys alike on site, allowed in the barns and in Grazer's Café on a lead, making it a day out for every member of the family. There's also plenty of country walks starting from the sanctuary for you and your pooch to enjoy.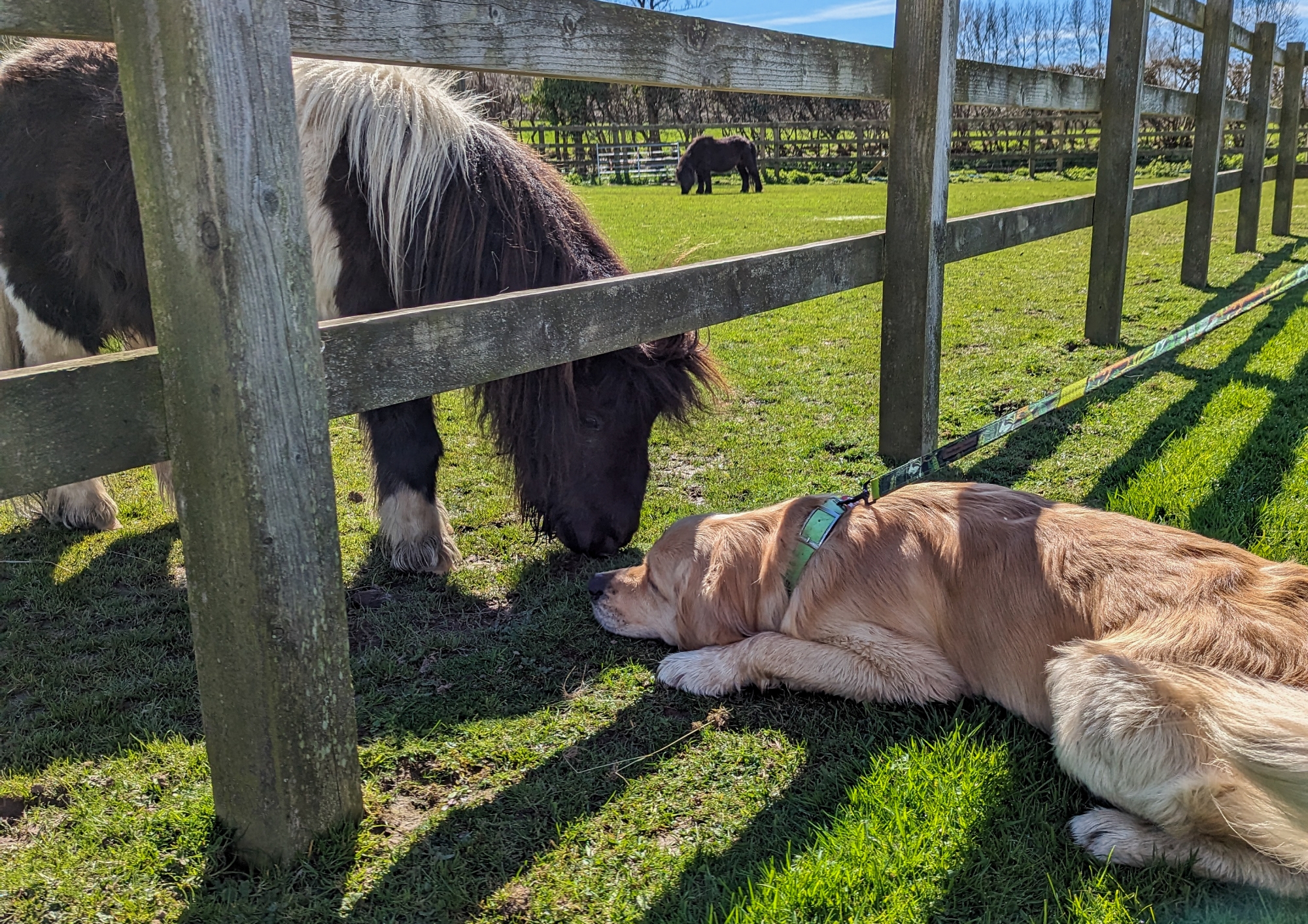 Quarr Abbey, Binstead
Another free to visit location, Quarr Abbey is a perfect place for wrapping up warm and spending time with your dog. You can walk from Ryde or Fishbourne to the monastery, or park up and explore the serene gardens together. There are woodland walks and a footpath to Players Beach if like Deku your dog loves to swim. And don't forget to visit the famous Quarr pigs! Enjoy cosy team rooms on side offering homemade cakes, quiche and doorstop sandwiches, or find dog friendly pubs The Binstead Arms and The Fisbourne Inn either end of the coastal path to Quarr.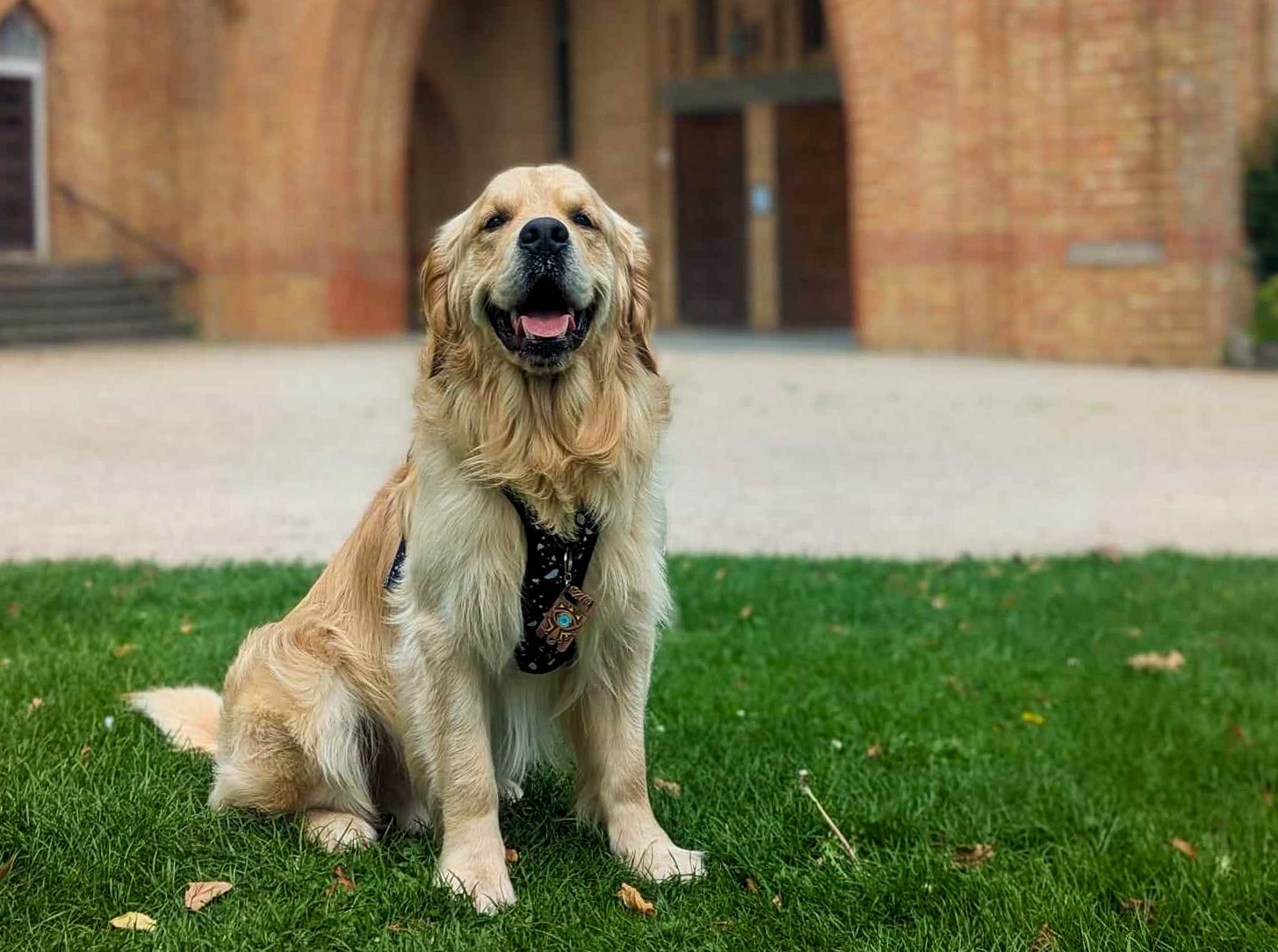 Carisbrooke Castle, Newport
Once imprisoning a treacherous Charles, I, Carisbrooke Castle is now a great day out with your dog! While your pooch can't go inside the museum, outside of the towering castle walls, you and your pup can stretch your legs walking the impressive moat and access the Froglands fields next door. where dogs can run free and play. At the bottom of the field you'll find a fjord on Millers Lane, handy for a wash off if you've got a mucky pup! And footpaths and bridleways towards Gatcombe, Chillerton and Bowccome.  Feeling Peckish? The Eight Bells & The Waverley are dog-friendly pubs within walking distance of the Castle, and The Blacksmiths is just a short drive away with fabulous food, views, and a lovely dog-friendly atmosphere.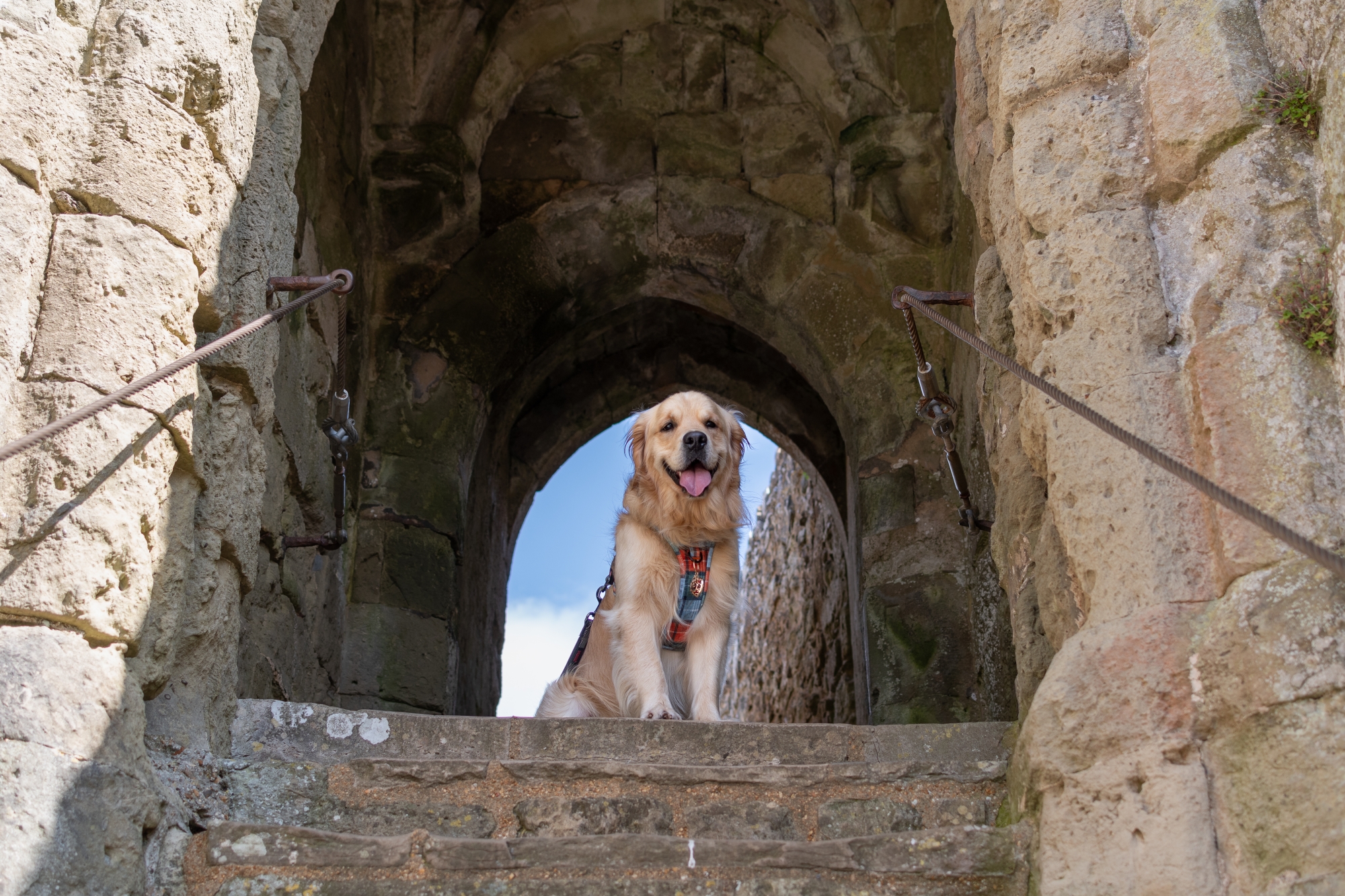 Deku's Fave Forest Walks
Parkhurst Forest
Firestone Copse
Borthwood Copse
Brighstone Forest
Deku's Fave Seaside Walks
St Helens to Seaview
Compton to Brook
Shanklin to Luccombe Bay
Ryde Seafront to Appley