About Red Funnel
Red Funnel Group
Red Funnel was formed in 1861 as the 'Original Isle of Wight ferry operator'. Today, we carry 3.4M passengers and 860,000 vehicles across the Solent each year. The Company operates 365 days a year, with 30,000 sailings between Southampton on the UK mainland and East and West Cowes on the Isle of Wight. Our fleet consists of modern purpose-built Ro-Pax vehicle ferries and Red Jet Hi-Speed passenger catamarans. Catering and retail services are provided in-house.
Red Funnel Holidays
Red Funnel Holidays offer a wide range of year-round ferry inclusive holidays and short breaks on the Isle of Wight, with options to purchase attraction tickets, event and festival tickets, through rail, and National Express coach tickets.
The Red Funnel Group is wholly owned by a consortium of British and Canadian Pension Funds. 
Our Management Team
BOARD OF DIRECTORS
Chief Executive Officer: Fran Collins
Chief Financial Officer: Graham Barnetson
Commercial Director: Lee Hudson
Operations Director: Leanna Lakes
Human Resources Director: Debbie Reed
NON-EXECUTIVE DIRECTORS
Chairman: Stephen Ridgway CBE
Chris Gray
Ceri Richards
Erik Østergaard
OPERATIONS
Head of Passenger Operations: Kay Andrews
Head of Technical: Carlo Romano
Shore Operations Manager: Tareck Ahmed
Resource Manager: Sarah Holehouse
Head of Operations: Stuart Tan
Technical Superintendent (Ferries): Chris Hoadley
Technical Superintendent (Hi-Speed & Infrastructure):
F&B Retail Operations Manager: Lewis Grant
Passenger Operations Services Manager: Tim Fradgley
Passenger Services &  Commercial Support Manager: Debra Norris
COMMERCIAL
Head of Revenue Management: Alexander Strong
Head of Communications: Donna Gudowski
Head of Marketing: Oli Whitehurst
Head of Commercial Retail, F&B: David Christie
Sales Development Manager: Sarah Dawson
Freight Travel Centre Manager: Sarah Drackford
SUPPORT 
Head of Projects & Strategic Development: Claire Loon
Head of IT Operations: Stephen Eyre
Head of Commercial Finance: Peter Newey
Head of Corporate Finance: 
Head of Safety & compliance: Jonathan Stage
HR Manger: Cathy Doust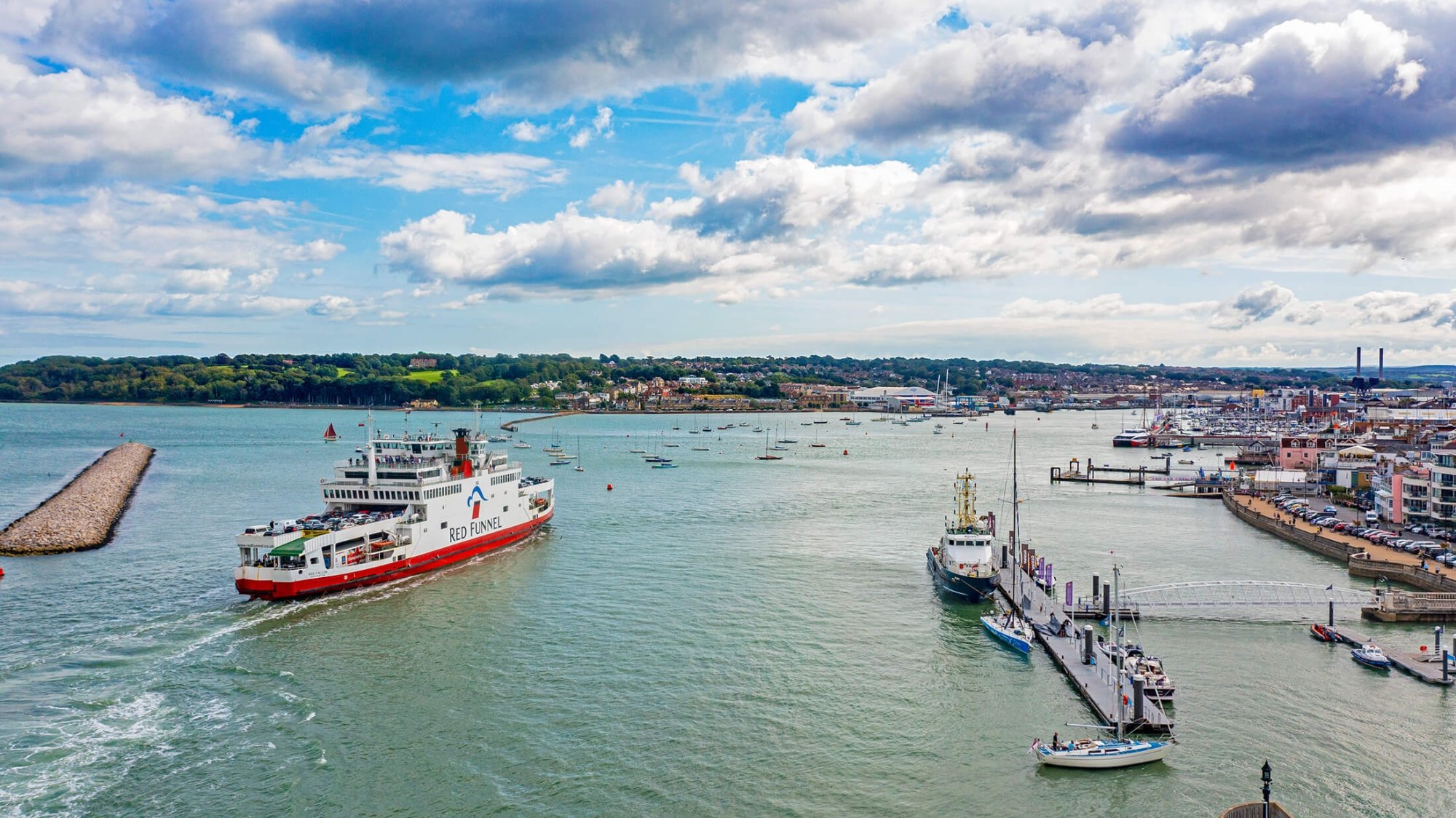 Performance
Red Funnel operates approximately 18,600 Red Jet Hi-Speed sailings and 11,800 passenger vehicle ferry sailings each year. The Company is committed to delivering a safe, reliable, punctual, and affordable service that's rated highly for customer satisfaction. We endeavour to operate the published timetable regardless of load factor but unfortunately some cancellations are inevitable due to weather and unforeseen technical issues. All technical cancellations are investigated and a continuous improvement process is in place. 
We're pleased to earn a 4.5/5 star customer rating on Feefo.