It's the little things that make a difference.
Sit back and relax or stroll the decks and breathe in the fresh sea air. Catch up on work, connect with friends, or indulge your cravings with an Isle of Wight tea or coffee and a bite to eat. Red Funnel's onboard facilities were designed to help make every crossing comfortable and enjoyable, no matter where you're heading. 
Southampton to East Cowes
Once you've boarded, we've got a range of onboard dining options and outside decks to explore, along with work facilities to help make your crossing as productive – or as relaxing – as you like.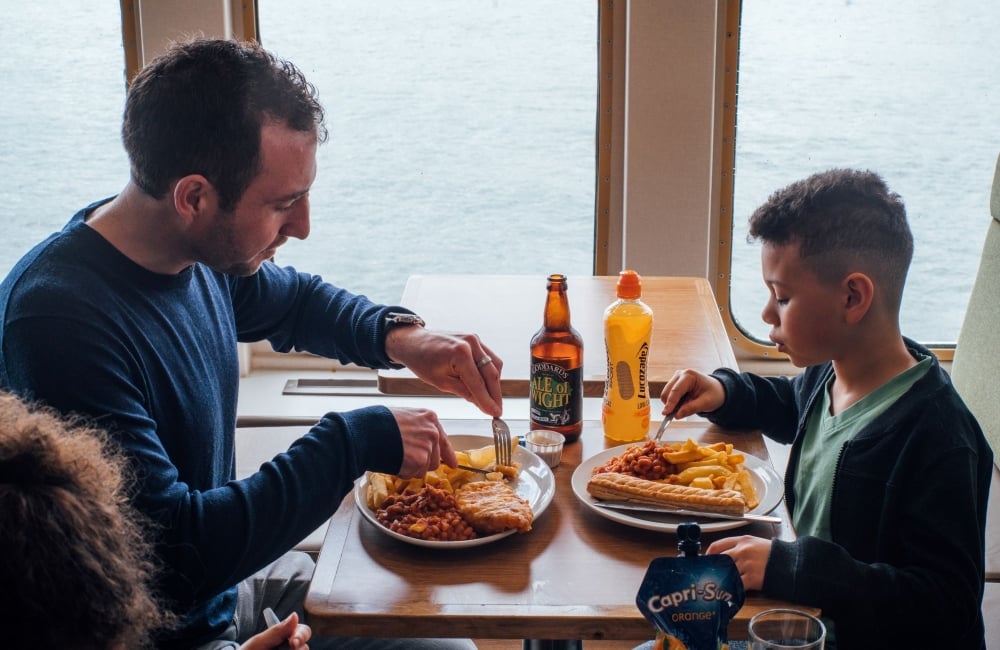 Food & Drink
Famed for our breakfasts, we offer wholesome dishes freshly prepared alongside sandwiches and tasty pasties. Enjoy baked muffins and pastries straight from the oven, paired with a piping-hot Isle of Wight tea, coffee or indulgent hot chocolate – or simply relax with a glass of wine or beer. On sunny days, treat yourself to an Island-made ice cream on the outside deck.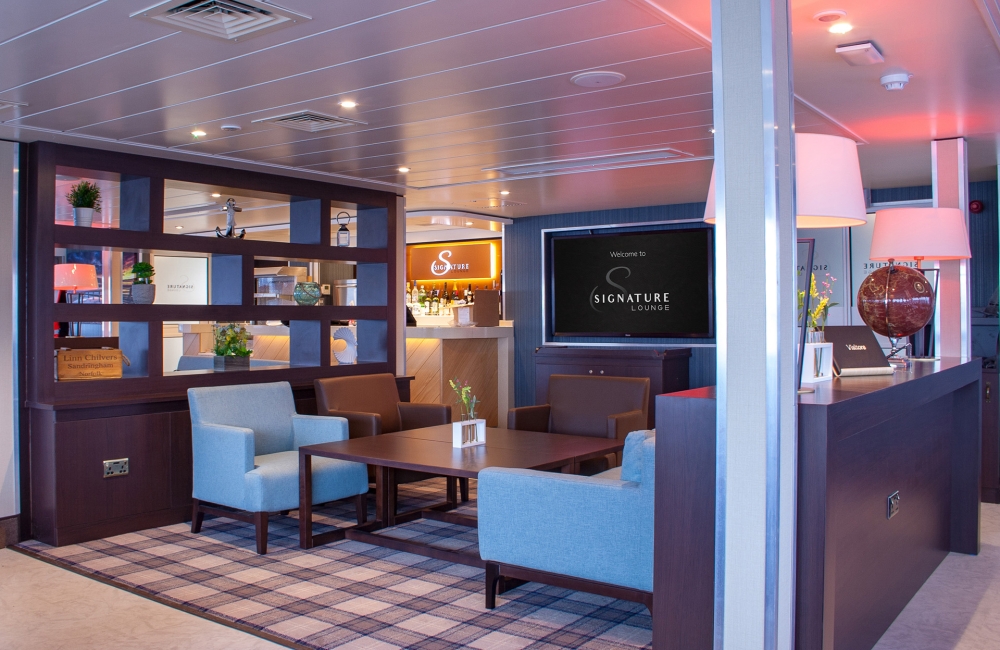 Signature Lounge
Guests travelling on the Red Eagle, Red Falcon, and Red Osprey can upgrade bookings to include Signature Lounge access. This exclusive lounge is a quiet, relaxing space to work, socialise, or relax for up to 40 guests.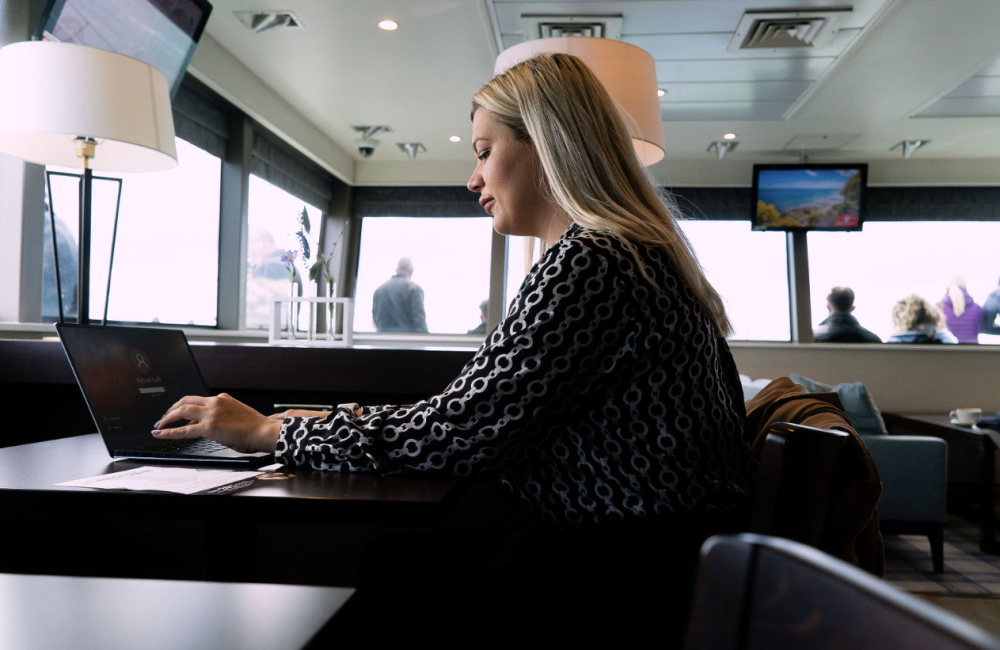 Work & Connectivity
Free high-speed WiFi, plenty of charging points, seats with tables or tray backs means you can catch up on work, prepare for your next meeting and stay connected without missing a beat.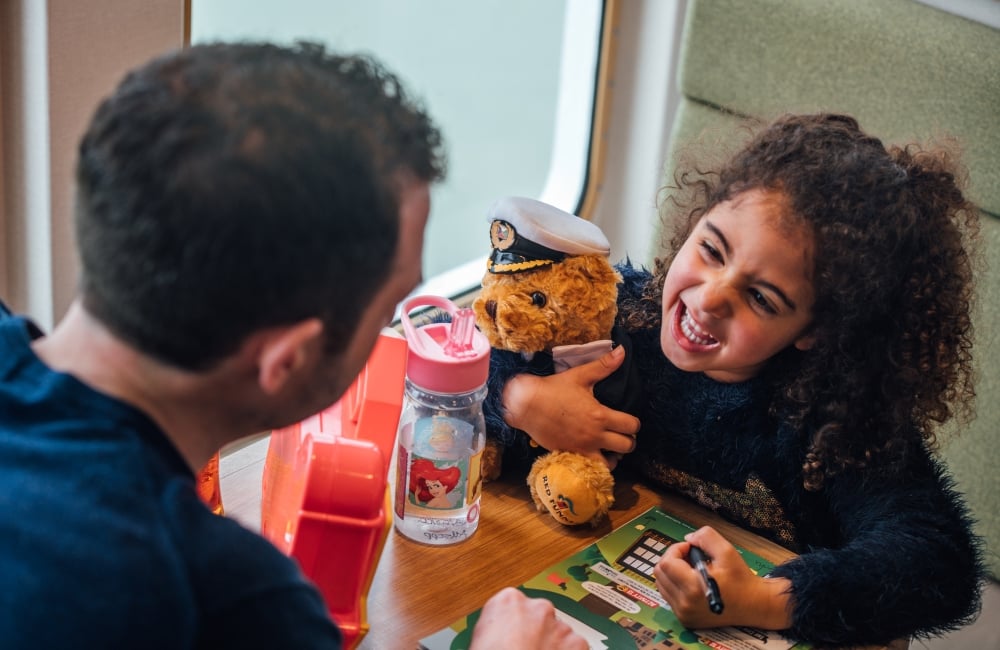 Family Friendly
Bring small toys and colouring onboard with you or find something fun in our gift shop!  Keep the whole family entertained by exploring the Solent from the outside decks - what will you spot? You can even keep a look out for our mascot, Captain Ted Funnel when he comes to visit our passengers. For teens, free WiFi and plug sockets means they won't miss a thing from their social circles!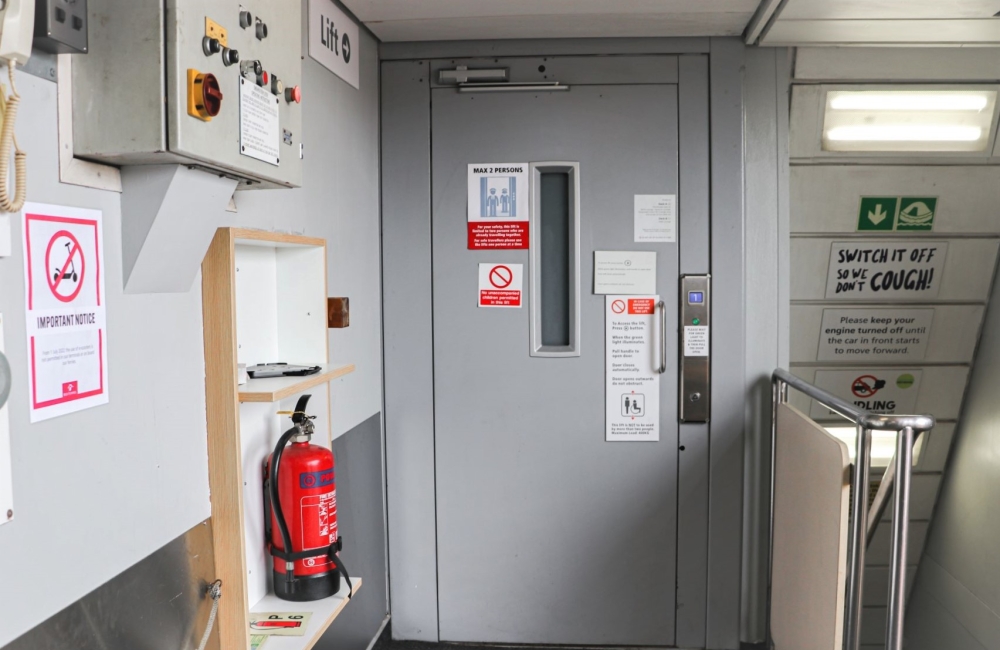 Access
All of our vehicle ferries are wheelchair friendly, with lifts to B Deck. Dedicated accessible toilet facilities, designated seating options for passengers with reduced mobility and caring staff on hand to ensure your journey is a comfortable one.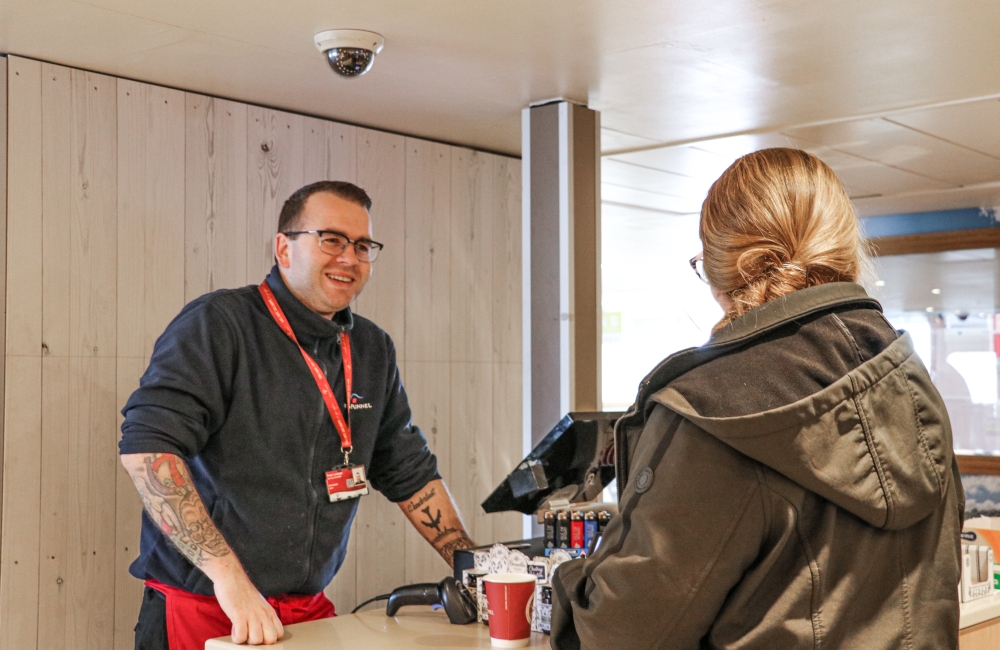 Help
If you require assistance, don't hesitate to ask a member of our crew or locate the Onboard Services Officer on B Deck. 
Southampton to West Cowes
Our Hi-Speed service gives you just enough time to enjoy a beverage or snack, catch up on emails, or simply sit back and enjoy the ride.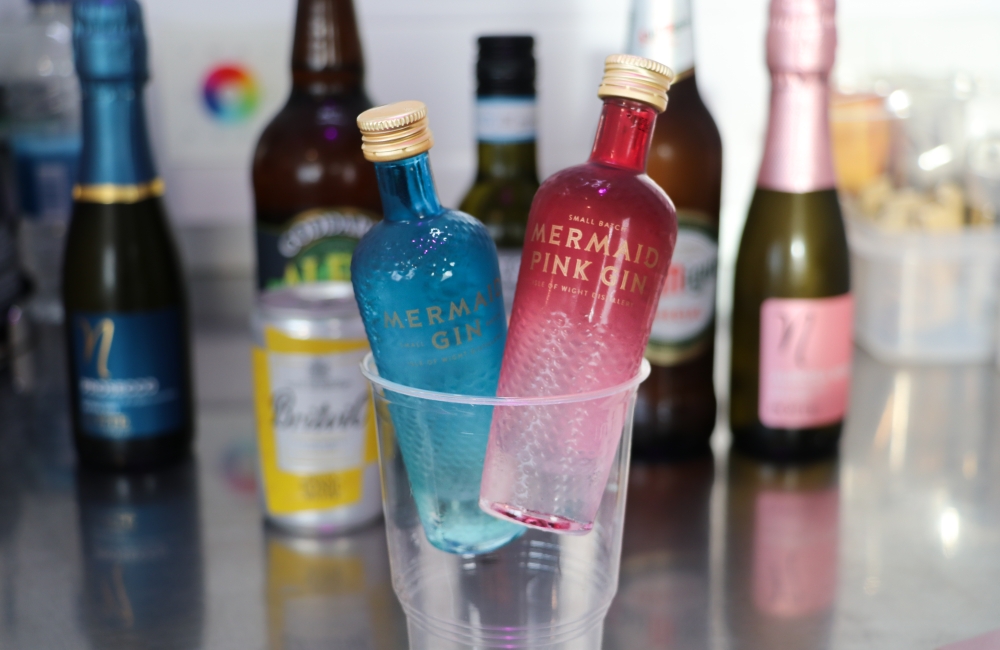 Drinks
Our on-board drinks service offers a great selection of hot and cold beverages including Isle of Wight Tea and Coffee, hot chocolate, soft drinks, a variety of snacks and a range of beers, ciders, spirits and wines, some of which are locally sourced from Island brands and producers.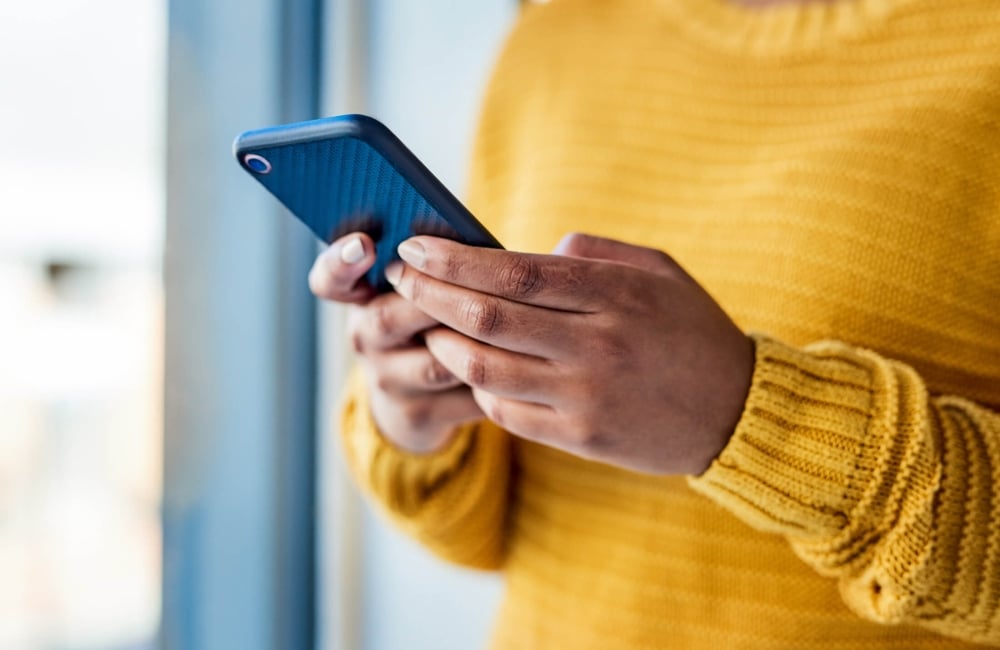 Work & Connectivity
With access to our free WiFi you can catch up on your emails, make a few phone calls, or prepare for your next meeting. On-board LED screens keep you updated with the latest travel information in real time and Red Jet 6 and 7 are fitted with charging ports at most window seats.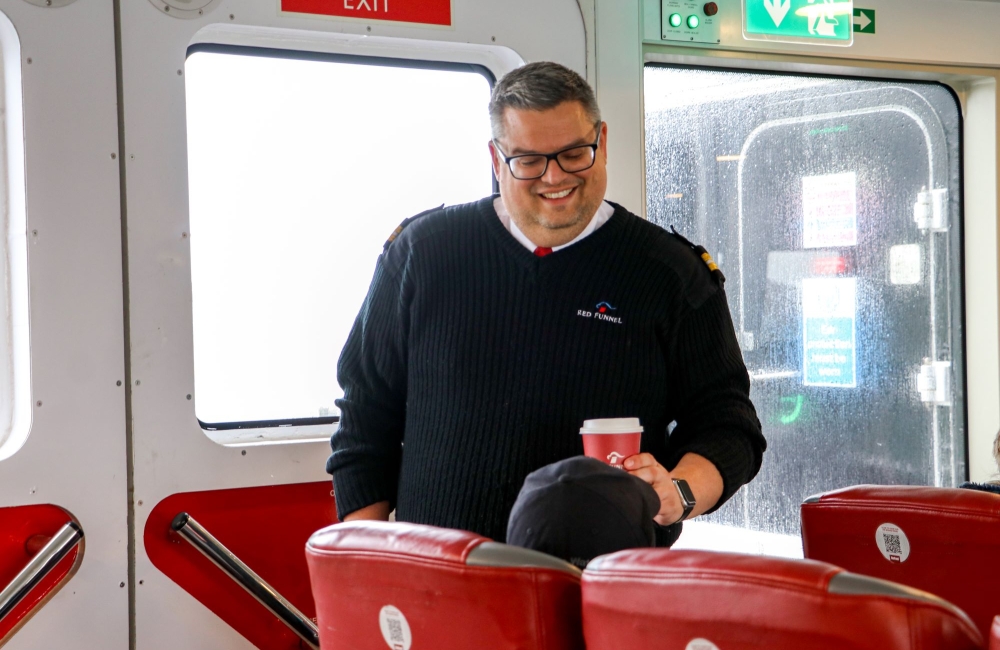 Relax
Sit back and enjoy the ride in comfortable leather seats, air conditioning, and a drinks service that delivers right to your seat.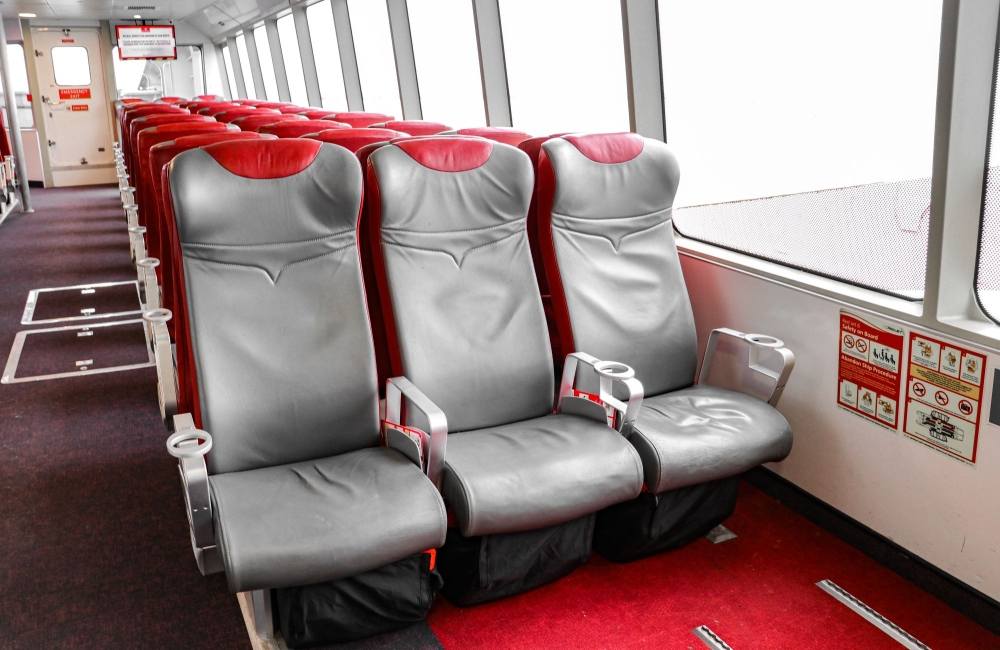 Accessibility
The Hi-Speed service is wheelchair friendly with space for two wheelchairs on every sailing. Staff are available to assist you during boarding and help with luggage. On-board safety videos have subtitles, and safety instruction cards are available in seat pockets. Red Jet 6 and 7 are fitted with an accessible toilet.