Furry friends travel free.
We know that your Isle of Wight holiday wouldn't be the same without your four-legged best friend and understand that your dog is part of the family. Which is why we are proud to offer free travel on all our ferries for every dog, no matter how big or small.
Enjoy a designated space for pets on board Red Eagle, Red Osprey and Red Falcon, the "North Lounge", located on the upper passenger A deck. The lounge offers comfortable seating, room at foot for dogs, water bowls and an onboard café serving hot and cold drinks and snacks, as well as treats for dogs and water bowls in the lounge.
To ensure a safe and relaxing environment for all passengers, please adhere to our Pet Policy and Conditions of Carriage when travelling with your dog.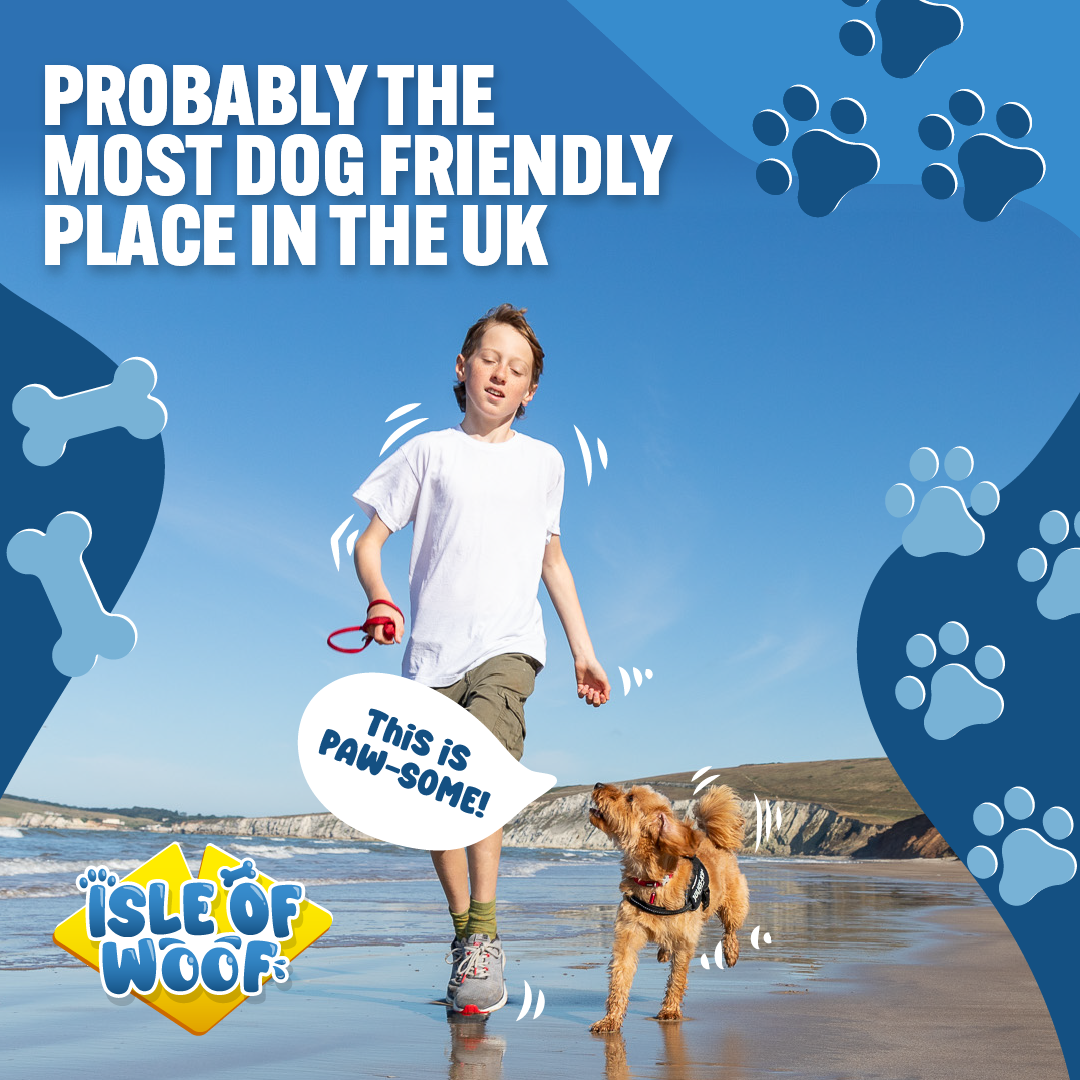 Plan your visit
The Isle of Wight is a dog owner's paradise – many island residents have dogs, and the area is renowned for its welcoming attitude and general dog-friendliness. We've compiled a directory of useful information for owners thinking of visiting the Island with their very best friend.
Carriage of dogs policy
All dogs must be on a harness or collar and on a lead whilst on board for the safety of your animal, other passengers and staff.
Aboard the vehicle ferry, dogs are permitted on the outside decks (Decks A & AA) and in the designated pet lounge, "The North Lounge", on the upper 'A Deck'.
Dogs must not sit on seats and must not obstruct the emergency exits.
Please ensure animals are kept away from food and drink preparation and serving areas to help us maintain good standards of hygiene.
Please keep dogs under control and avoid contact with other passengers or the vessel's crew unless invited.
Please consider fitting aggressive or nervous dogs with a muzzle while around other passengers. Or leaving your dog in your car away safe from any potentially stressful situations.
Dogs are permitted to stay in cars if a happier environment for them. Please leave all animals with sufficient airflow, water and required comforts when left in the car. Your dog will be along for approximately 45 minutes.
To avoid accidents onboard, please allow sufficient time to exercise your dog before arriving at the terminal and boarding the vessel.
Should your dog go to the toilet on the ferry, please act responsibly and clear away the mess as soon as possible, notifying a member of staff should you need assistance.
Should you forget bags, please ask a member of staff or purchase from our onboard shop.
If there is insufficient space in the designated pet lounge on board the vehicle ferry, please speak to the On Board Service Officer or a member of the crew and we will do our best to accommodate you.