Hounds on holiday
We understand your four-legged friends are part of the family and will enjoy a trip to the Isle of Wight as much as you. So to ensure your travel to the Island is comfortable for every member of your group, Red Funnel are pleased to provide a designated pet lounge for all the good boys and girls on their way for endless walkies and sea swims.
The North Lounge is located on the upper passenger 'A deck' on board Red Osprey, Red Falcon and Red Eagle with comfortable seating and room for doggos at foot, water bowls and a café.
Dogs are also allowed on our outer passenger deck, which is often the most enjoyable for them, with the wind in their ears, room to walk about and exciting sea smells. You don't need to book into the North Lounge or outer deck, seating is first come first served.
Our Hi-Speed Red Jet service is also pet friendly and at only 28 minutes a crossing, is the ideal way to bring your furry friend over for a day of adventure on the Island. Connect with Southern Vectis buses at the Cowes terminal, also dog friendly. Please keep dogs on lead while travelling.
There are so many things to do and places to go with your pooch once you arrive on the Island, from long walks in the country and swimming on the beach to dog friendly places to eat and family friendly attractions.
Here are a few ideas of places to go with your doggo on the Isle of Wight.
Dog friendly beaches
For a day out on the beach with your dog, head to Yaverland in Sandown. Park in the car park or arrive by bus and walk along to the slip way. Dogs are permitted on the left half of the bay all the way along to the Culver cliffs. Enjoy a day out on a sandy beach with warm waters for swimming and lots of four legged friends to play with. At low tide, walk the length of the beach on the wet sand. Dogs are permitted on this beach year-round, and it is a popular spot for local dog owners and visitors alike. There are no water points or beach equipment rented on this beach, so take your own water, treats and parasol for your dog for a comfortable day out. Don't forget your poo bags!
Other beaches perfect for dogs include Bembridge, St Helen's, Luccombe Bay, Rocken End, Seagrove Bay and Appley Beach to the right of the tower.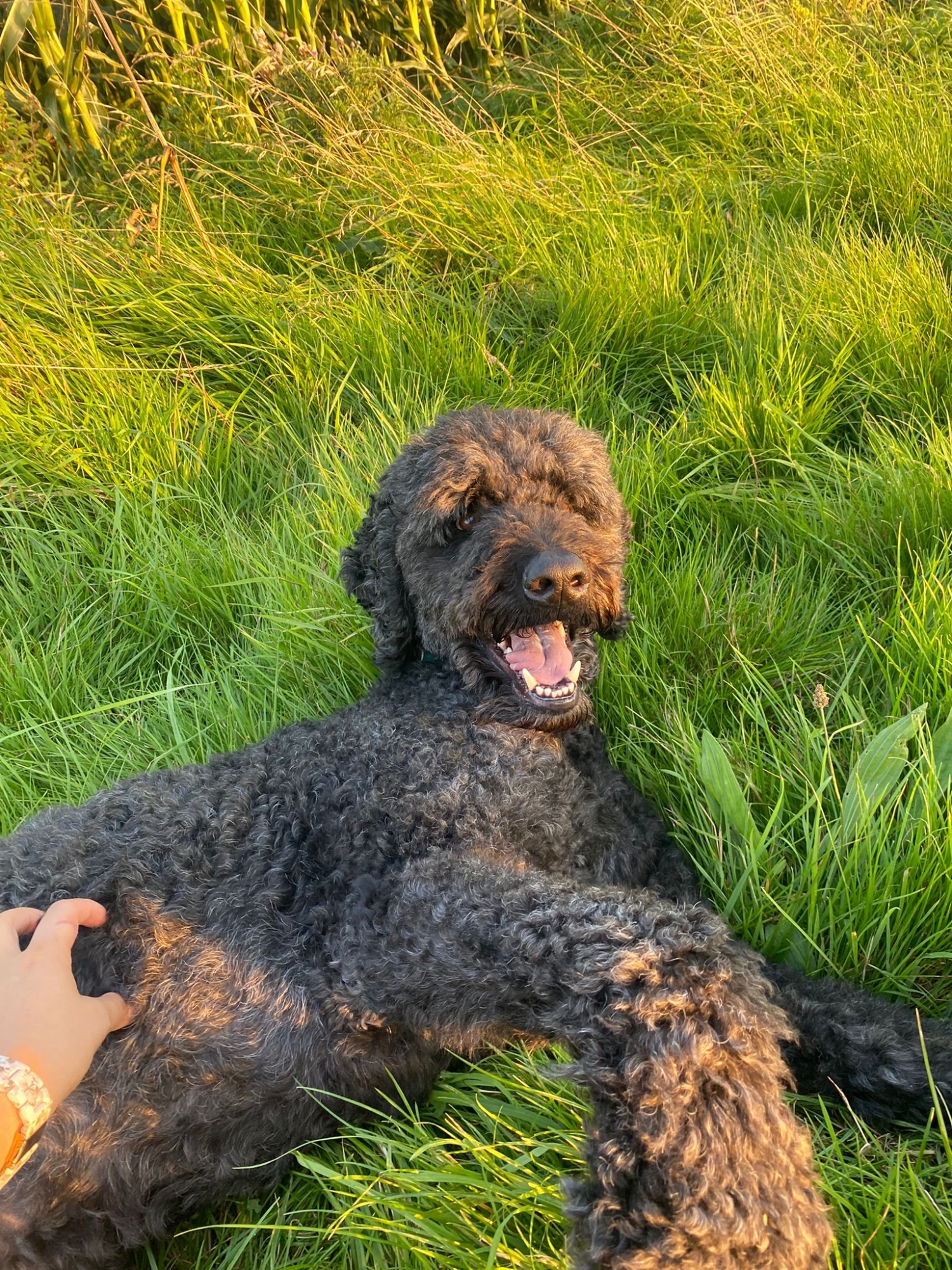 Days out with the dog
Many of the Island's attractions are dog friendly, meaning you can enjoy a day out with every member of the family. Carisbrooke Castle is a great place to head with the family, with dogs welcome everywhere except the museum - storm the medieval battlements and take a stroll round the moat before a picnic in the grounds. Head to Robin Hill and enjoy acres of parkland and woodland, as well as rides and activities for kids. Go back in time at the Isle of Wight Steam Railway, with dogs permitted to travel in carriages and great walking from many of the stops along the way. Discover the Island's most famous landmark, the Needles with great walking up to the Old Battery and a pebble beach below. One for Instagram, why not take your doggo to the Island's own Model Village at Godshill and discover the Island in miniature. Pose your pooch in front of the tiny landmarks for some super cute snaps.
Dog friendly restaurants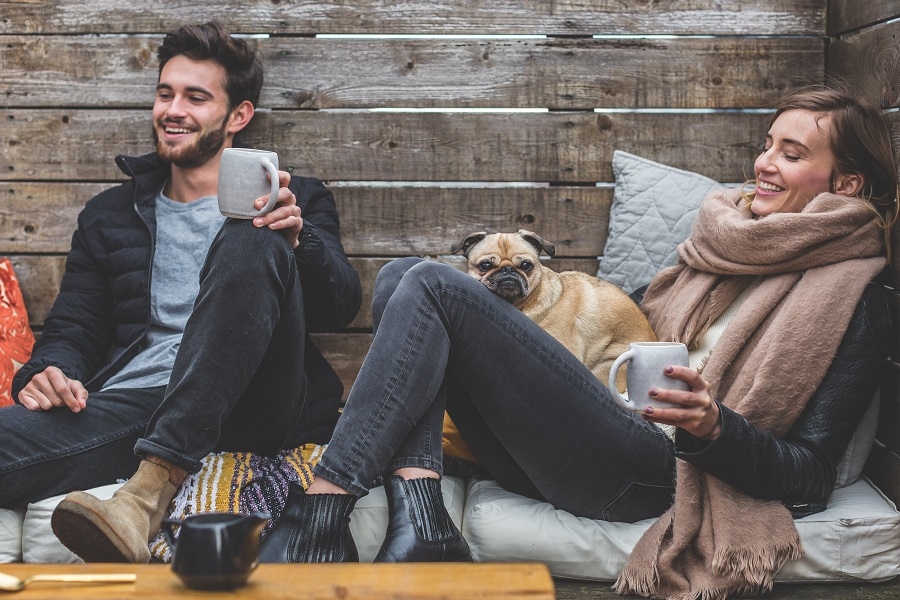 Your four-legged friends are welcome at most Island pubs and restaurants. Discover Character Inns' charming historic pubs, all dog friendly with great food and in amazing locations, surrounded by some of the Isle of Wight's best walks and landmarks. For something a little different, visit Off the Rails in Yarmouth with its own canine menu to treat your best friend. Perched atop the cliff at Shanklin, the Hideaway is the perfect pitstop for you and your pup out while walking, with spectacular views out to sea. Stop off at the idyllic Quarr Abbey tea shop for a doorstop sandwich and a cuppa before a wander round the grounds with your dog, walk from Ryde or Fishbourne for a longer flat walk. Finally, why not stop by the Red Lion after a day of adventure in the west wight, with comfy armchairs and a pint waiting for you and a cosy fire and treats for your pooch.
For more inspiration for things to do with your dog on the Isle of Wight, see our "Isle of Woof" guide to travelling with your pet.