7 Unforgettable day trips to the Isle of Wight
There's nothing like a day trip to the Isle of Wight, and whether you're planning to visit the Island during rain or shine, summer or winter, there's plenty on offer to satisfy each and every holidaymaker. Perhaps you and your family love a touch of adventure, or maybe you're planning a trip with your partner for sightseeing and relaxation, one thing's for sure, the Island caters perfectly, especially if you know where to look. This post explores some of the very best day trips to the Isle of Wight, so you can make the most of your visit at any time of the year.
Please note that during the winter season some of these attractions may operate different opening times, so please check our what's open guide for more information.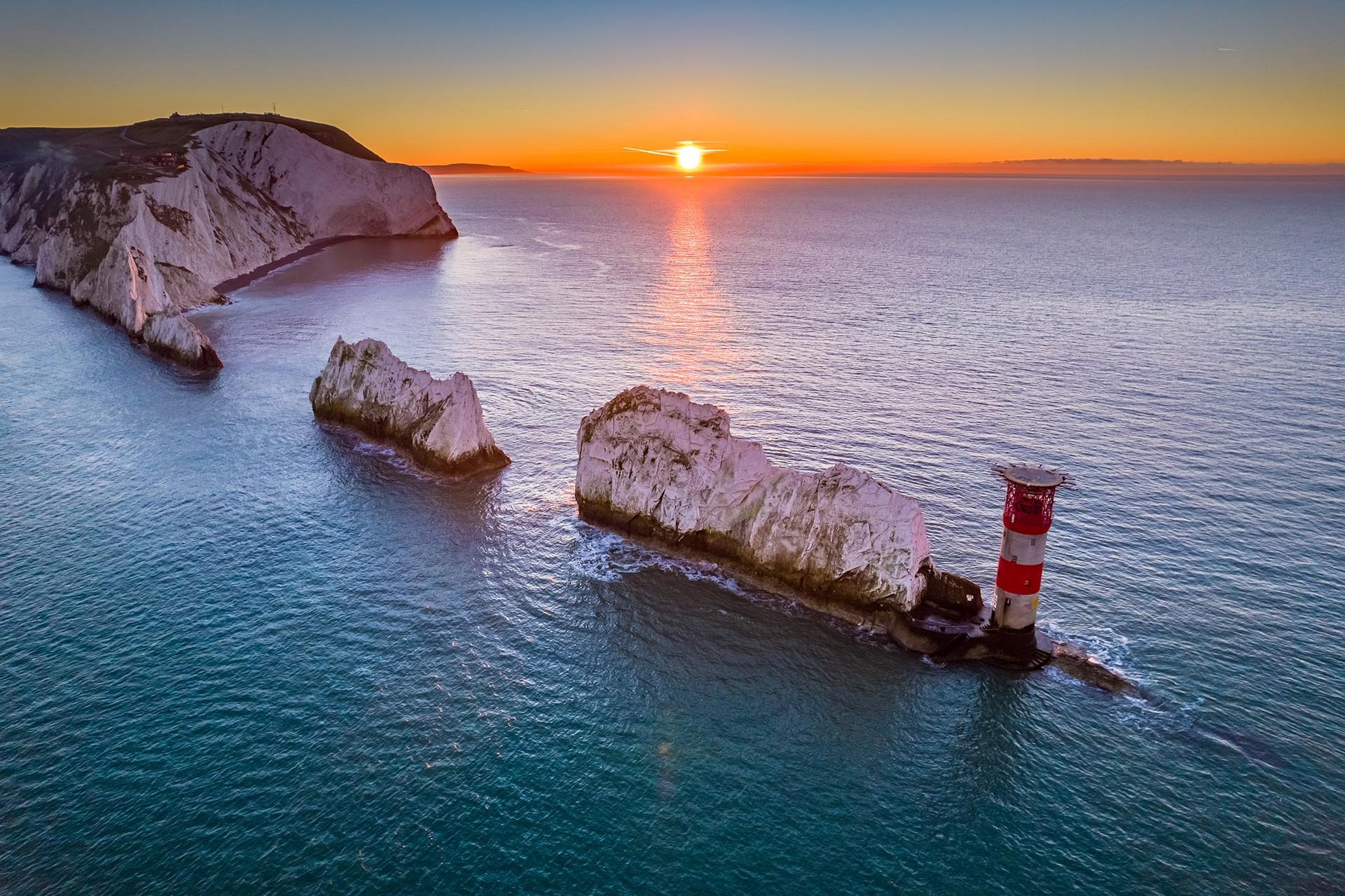 Day trip #1: Visit The Needles and Old Battery
Although the chances are you've already heard about The Needles, we still highly recommend a visit as part of the perfect day trip. Hop aboard one of the pleasure boats to get up close and personal with these impressive stacks of chalk rising out of the sea, before heading to the Old Battery – a costal defence tower built back in 1863. If being on the water isn't your cup of tea, there's also a chairlift that takes you from the top of Alum Bay Cliffs to the beach below, where you can enjoy some fantastic panoramic scenery of The Needles and surrounding south coast. After absorbing all this wonderful Island history, you may find yourself a little peckish, so why not finish the afternoon with an indulgent pastry and coffee at Marconi's Tea Rooms?
If that wasn't enough, other attractions located at The Needles include the Isle of Wight Sweet Manufactory where you're sure to satisfy your sweet tooth, plus there's some rides and adventure golf for the little ones. Find out more about opening times and how to get there.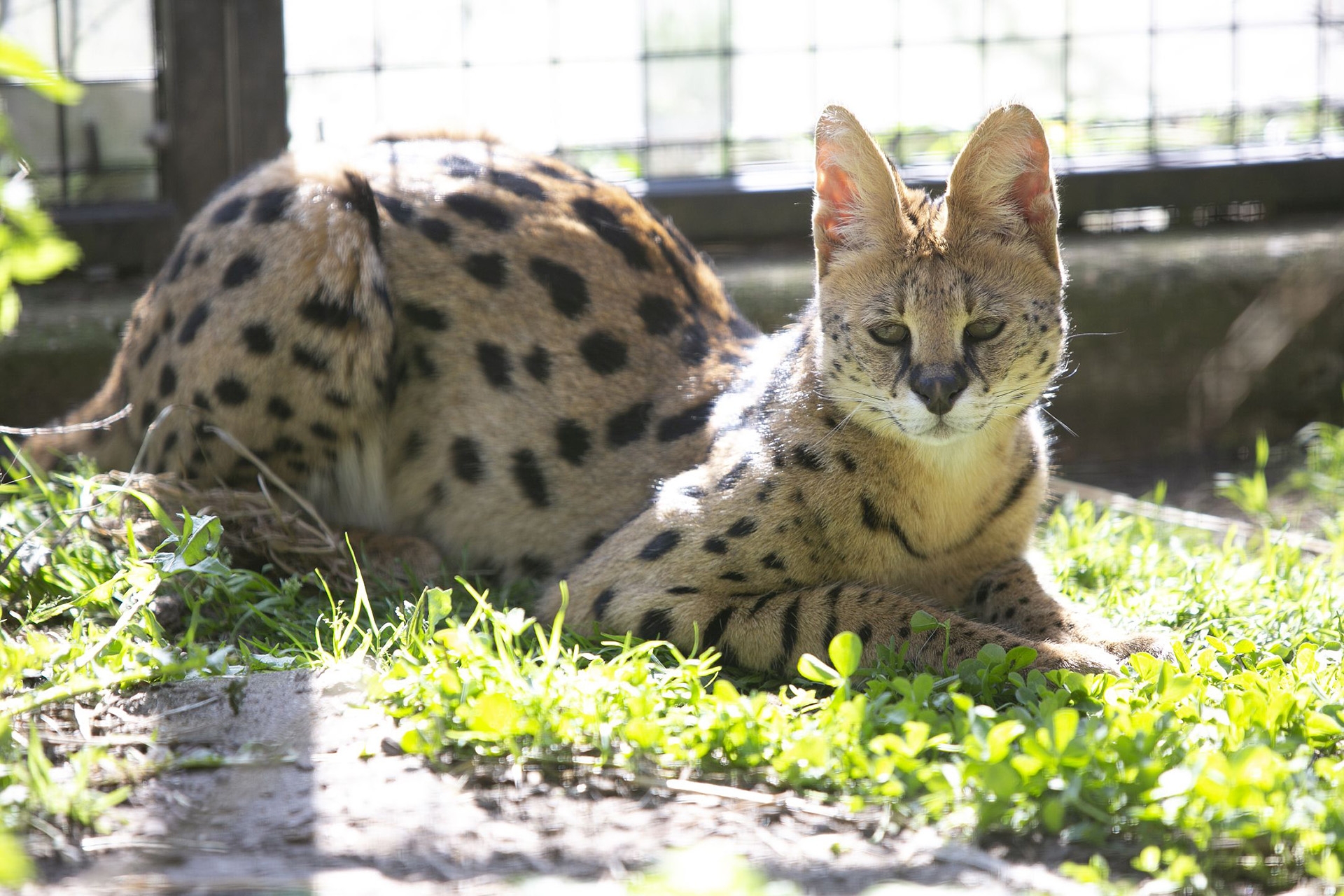 Day trip #2: Say hi to the animals at the Isle of Wight Zoo
Located in Sandown on the Island's east coast, the Isle of Wight Zoo is a wonderful day trip for both couples and families alike. From farm animals and birds through to lions, tigers, monkeys and even bees, it's time to take a walk on the wild side and see how many different mammals, bugs, amphibians and reptiles you can spot. There are various experiences on offer too where you can feed the lions and chill out with the lemurs. All you need to do is pre-book your ticket to avoid disappointment, and you can also get discounted car ferry travel when you book your tickets with Red Funnel.
Day trip #3: Morning beach walk and historical afternoon tea
If you love to explore on two feet, there's nothing quite like enjoying the fresh air, beaches, woodland, rolling hills and dramatic coastline of the Isle of Wight. If you're a keen walker, you might want to try out the 3.5-mile signposted walk from Shanklin to Ventor, where you can make the most of the stunning surrounding scenery. Starting at Shanklin Head and journeying past Shanklin Chine and its gorgeous beach, you head towards Luccombe Village, through Bonchurch Landslips and onto Horseshoe Bay before finishing at Ventnor. You can expect to enjoy views of waterfalls, vegetation, cliffs, old churches and much more. Once you arrive in Ventnor, you'll have no doubt worked up an appetite, which is where afternoon tea at The Royal Hotel is the perfect finishing touch. Indulge on cakes, sandwiches, scones and other yummy treats whilst soaking up the surrounding scenery of what was one of Queen Victoria's favourite places to enjoy afternoon refreshments.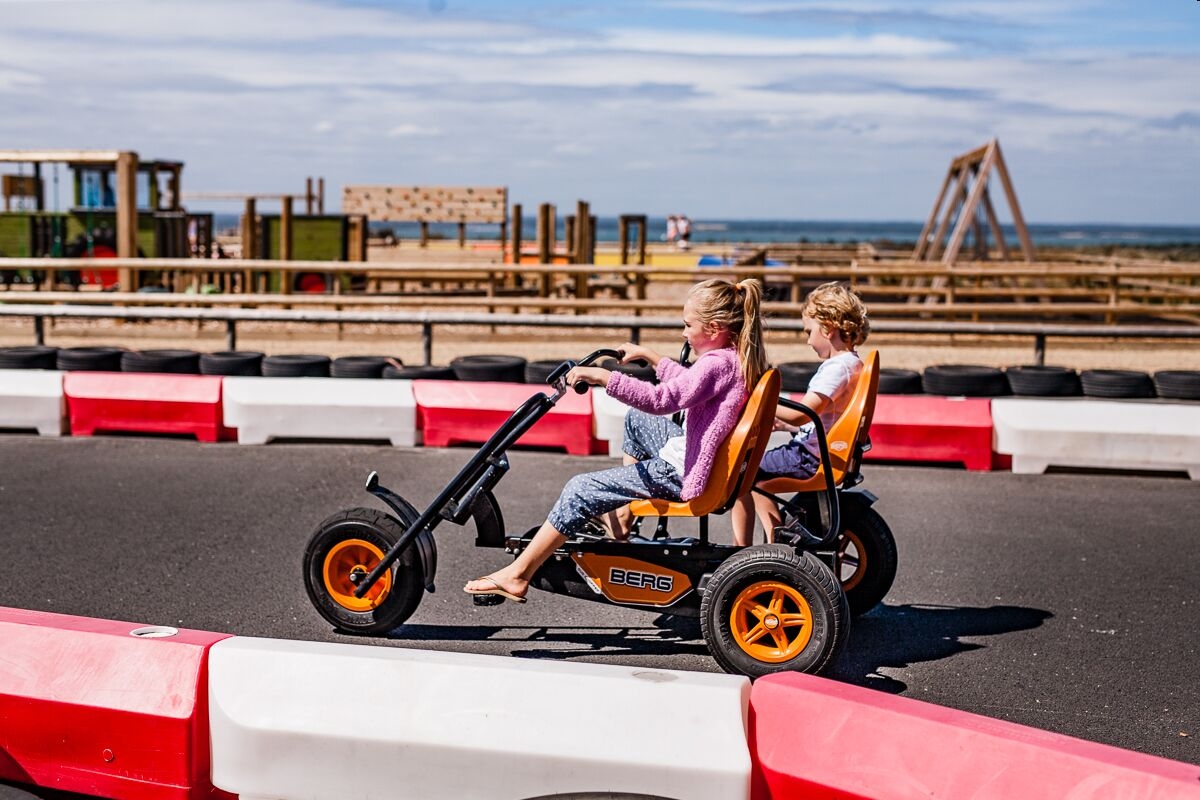 Day trip #4: Family fun at Tapnell Farm Park
For a year-round family day trip like no other, head to Tapnell Farm Park in Yarmouth. With jumping pillows, indoor soft play, mini go karts, mini football and lots of farmyard animals to visit and even meet, there's not a chance you'll get bored exploring here. There's a 6-mile circular walking route with superb countryside views and bike hire, and for when you get a bit peckish, there's a family and dog-friendly restaurant and bar for a locally sourced lunch. If you want to stay overnight, they have lots of different accommodation options including cosy log cabins.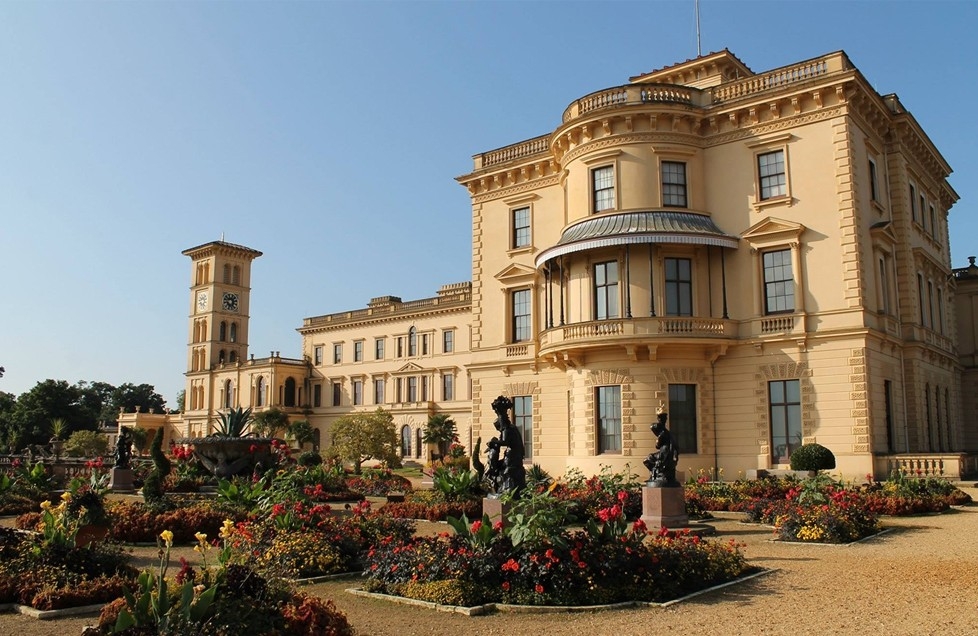 Day trip #5: Walk in Queen Victoria's footsteps at Osborne House
For the history lovers among you, Osborne House offers a wonderful day trip on the Isle of Wight where you get to explore the very house that Queen Victoria used as a holiday home, spending many of her birthdays here too. This palatial mansion in East Cowes was rebuilt as it stands today by Queen Victoria and Prince Albert after they acquired the original estate in 1845, and if you decide to pay a visit, you'll get the chance to see many personal collections owned by the couple and gain an insight into what life was like as a Royal. Find out more about Osborne House and book your visit.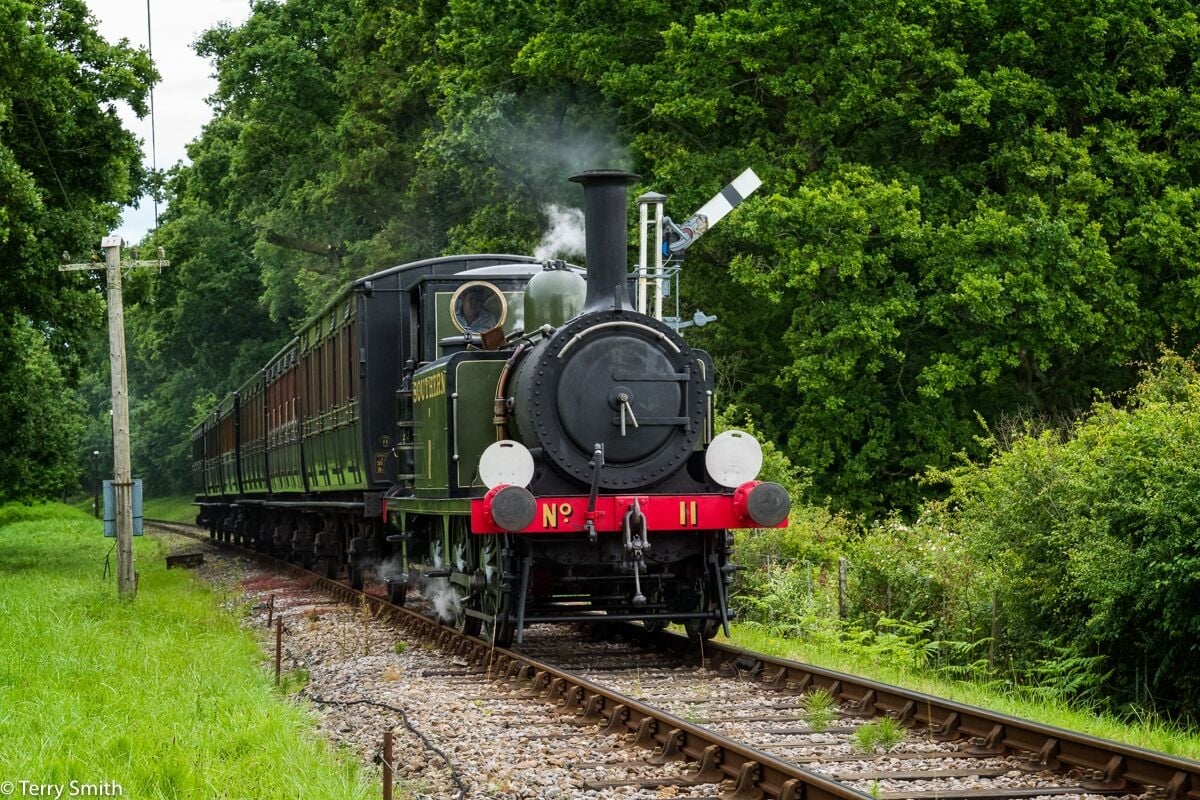 Day trip #6: Discover the Isle of Wight Steam Railway
Offering an easy and wonderful way to explore the Island, hop aboard the Isle of Wight Steam Railway and enjoy a 10-mile journey through some of the Isle of Wight's most beautiful scenery, all from the comfort of your carriage. You'll stop at three main stations: Wootton, Havenstreet and Smallbrook Junction where you can jump off and say hi to the staff, who are all dressed in traditional clothing from the era the station depicts. For example, at Wootton, the station has been recreated in an Edwardian style. Aside from enjoying the train journey itself, you can also pay a visit to the museum, where there's lots of historical items from the railway's history. Keep a look out for annual events too, such as Teddy Bear Days and even Santa Specials in December.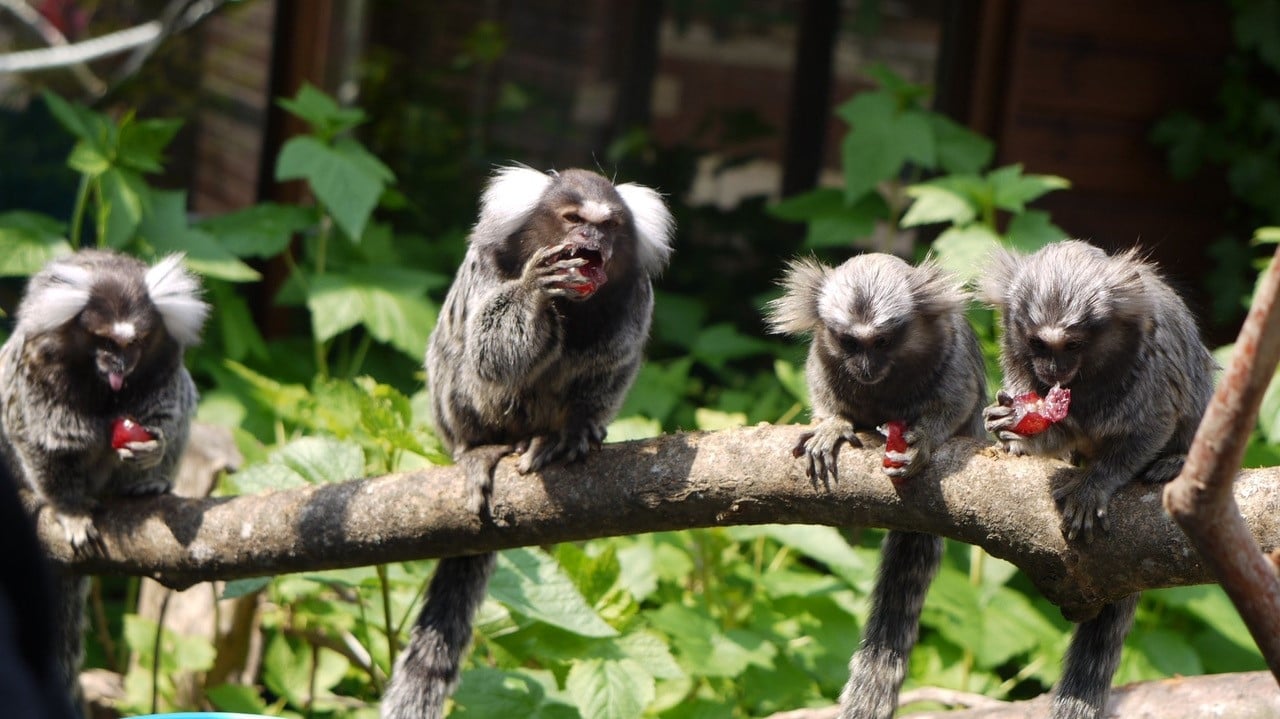 Day trip #7: Go bananas at Monkey Haven
Another fantastic animal attraction and the perfect day out on the Isle of Wight, Monkey Haven  is located in Newport and is home to an array of different rescued monkeys and birds. There are marmosets, lar gibbons, Siamang gibbons and many more, plus kookaburras and barn owls too! All the animals here have been rescued by the team at Monkey Haven, and if you wish you can even adopt one for a year, with 100% of the proceeds going towards caring for your chosen animal or bird. There are talks and lunches, owl meets and even monkey brunch to enjoy, so we know the whole family will love exploring the park. All you need to do is pre-book your tickets to avoid disappointment, and we also offer discounted car ferry travel when you book your tickets with Red Funnel.
Have you decided that a day trip to the Isle of Wight is just what you need? Book your ferry ticket, or explore different places to stay.