5 Free days out on the Isle of Wight during Autumn
If you're looking for inspiration for free days out on the Isle of Wight, then you've landed on the right page! We have put together five of our favourite things to do on the Isle of Wight for free that are perfect for the autumn months. You can access all these completely free...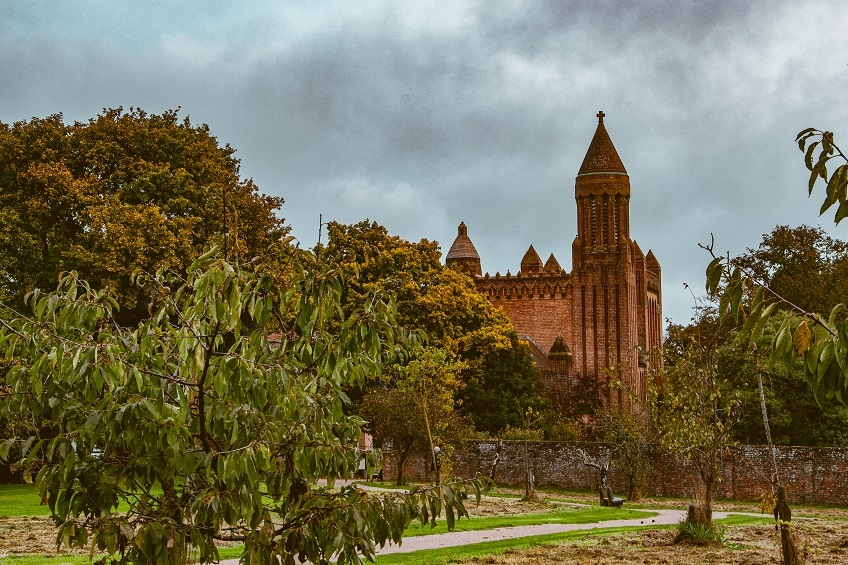 1. Quarr Abbey
For a slice of tranquillity, relaxing walks with far-reaching countryside views and beautiful architecture, Quarr Abbey is a must on your free day out itinerary.  This working monastery is home to a small group of Benedictine monks and visitors are welcome to visit freely to discover the peace, beauty and heritage that surrounds.
What's Free?
Gardens & Grounds: 200 acres of beautiful pasture, woodland, coastline and formal gardens await exploration at Quarr abbey. Delve into the woodland trail and wildlife hide with viewing area, spot the bug hotels along the way and if you're super lucky (and quiet) – you might just catch sight of a red squirrel.
Quarr Explorer Kits: You can borrow binoculars, bug pots and activity cards during your visit completely free from the Farm Shop. A perfect way to get up close to nature during your visit.
Quarr Pigs: Very popular with locals and visitors, the pigs (and piglets in Spring/early summer) are sure to brighten up your day with 360 views of their family that can be seen from the surrounding pathways.
Visitors Centre: Learn the true story of this holy place with a trip to the visitor centre. Learn all about what the abbey is, what the monks that live their do, and some of the things to look out for during your visit. Children will love creating their own stained-glass windows with an interactive game, just like the architects that built the monastery.
Treat Yourself?
The on-site farm shop and tearoom are open all year and sits in the beautiful garden, offering a delicious, wholesome winter menu with most ingredients grown on site. Take home some delicious Isle of Wight and Quarr Abbey produce from the farm shop.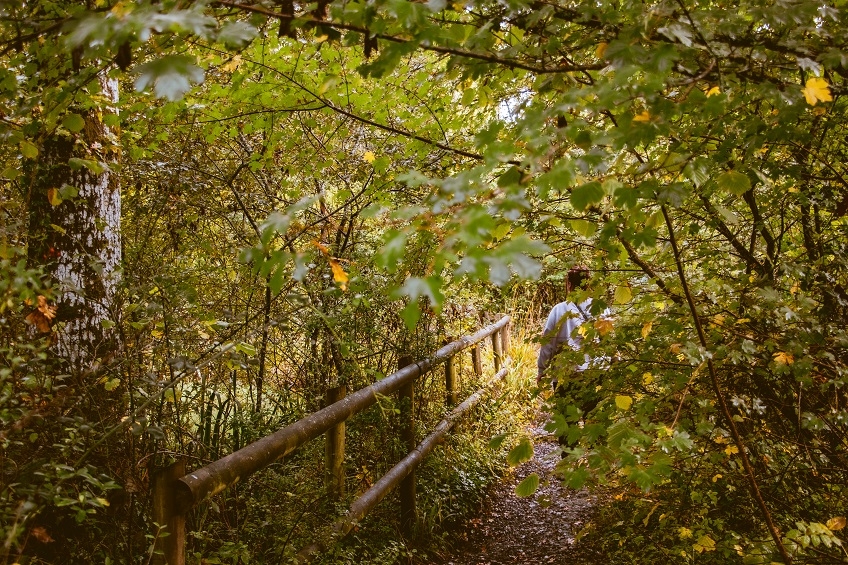 2. Firestone Copse
Perfect for keen walkers, dog-walkers, photographers and explorers, Firestone Copse offers rich woodland with a range of trails and the perfect picnic spot!
What's Free?
With multiple walking trails you'll be able to witness the ever-changing views of various tree species, from Oak to Grand Fir. A wheelchair accessible trail allows for excellent views of English Oak and Ash as well as coniferous Douglas, Cedar and Scots Pine.
Treat Yourself?
For an outdoors feast, bring along a picnic from home and or head to a local farmshop and get your Island produce picnic essentials to enjoy in the great outdoors as part of your next woodland adventure.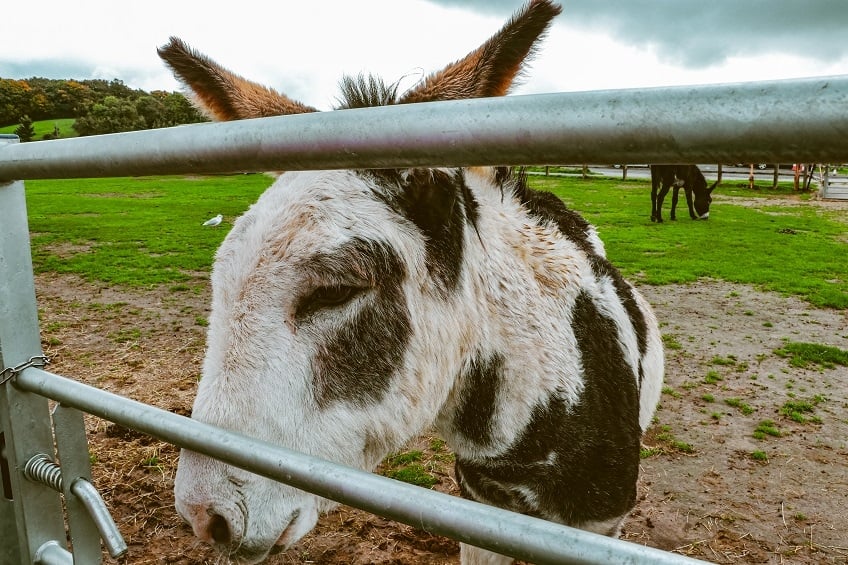 3. Isle of Wight Donkey Sanctuary
Home to the most adorable rescue donkeys, the sanctuary is an award-winning charity attraction that offers a loving forever home to unwanted and homeless donkeys. With a huge family of donkeys living in the Wroxall based sanctuary, you'll be able to meet them all during your visit and learn all about their loving (but cheeky) personalities.
What's free?
Entry to the sanctuary is completely free, but a small donation upon entry is truly appreciated.
Make your way around the fields and see the donkeys relaxing, grazing and playing out in the open in their happy home. You can go into the multiple barns and watch them during feeding time, ask the volunteers any questions and learn all about the care that goes into looking after these beautiful donkeys.
You can make your way down to the stream and if you want too, walk along to Appuldurcombe.
Treat Yourself?
The on-site Grazers Café is a lovely choice to grab some lunch or tea and cake. With plenty of tables and friendly staff, you'll be able to relax and chat while tucking into some yummy goodies.
As the Sanctuary runs on donations, fundraisers and adoptions, you have the option to make a difference during your visit. Adopt a donkey and keep in touch to see how they're getting on (this makes a great gift too) or you can make a donation when you visit.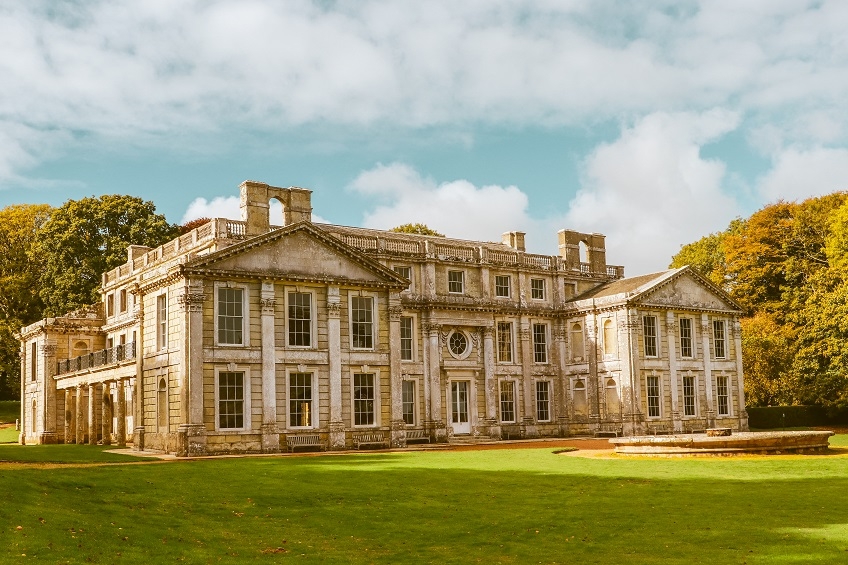 4. Appuldurcombe House
Appuldurcombe House was an architectural masterpiece built in the 18th Century and is known as being home to the Worsley Family in the 1780's. Once recognised as the grandest house on the Island with 11 acres of stunning landscape designed by Capability Brown, the house really was impressive. The house comes with a vibrant history with a touch of Worsley scandal from the 1780's which you can read all about here.
What's Free?
The English Heritage site is completely free to visit, and the house and grounds are open daily (1 April – 31 October) except Saturdays. Today you can walk through the grounds, take a picnic and soak up the local wildlife while you relax wondering the peaceful estate. Dogs are allowed on leads – so perfect for pet owners looking for beautiful scenery while walking.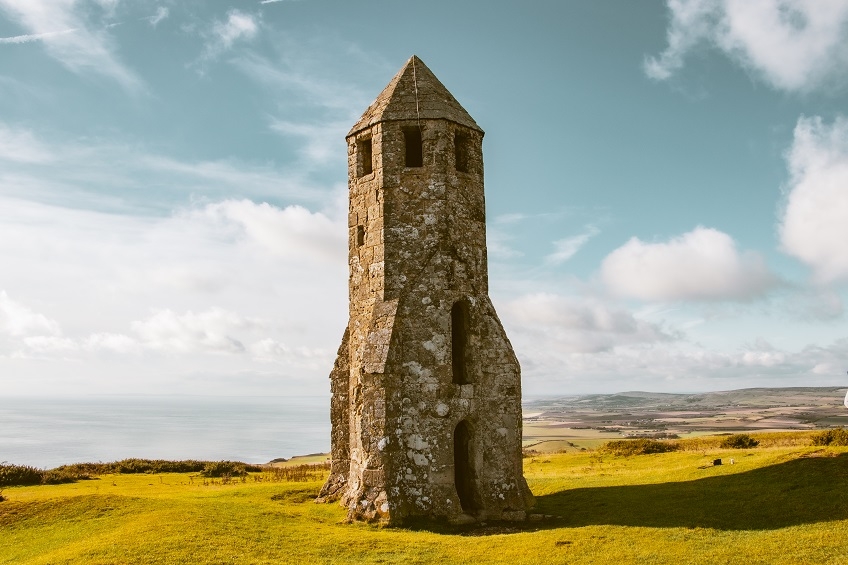 5. St Catherine's Oratory
What's Free?
For photographers, dog walkers and hiking enthusiasts, visiting St Catherine's Oratory is a great way to spend the day. Start with a countryside walk across fields (wear you walking boots, this may be uneven) until you reach St Catherine's Oratory and be absolutely mesmerised with the far reaching coastal views as you look out over Chale Bay. There may be farm livestock out and about around the oratory when you visit.
St Catherine's Oratory has an intriguing history and is a good place to start for any history buffs! Built in 1328 by Walter de Godeton, a local landowner who was acting on orders from the church after he was threatened with excommunication unless he built a lighthouse (now known as the Pepperpot) and Oratory. Reason being, Godeston stole casks of wine from a shipwreck in 1314 off Chale Bay, this was part of a fleet carrying cargo intended for the monastery of Livers in Picardy. A priest went on to live in the oratory to tend to the light and say mass for all the souls lost at sea.