Top 6 Outdoor Adventures
With its contrasting landscapes, rugged coastline, flat sandy beaches, and unique weather, the Isle of Wight is a playground for watersports and adventure activities.
Whether it's paragliding over clifftops, paddling in and out of hidden caves and coves, cantering along the beach on horseback, or hurtling down chalk ridge mountain bike trails, you'll discover some of the best (and most challenging) Isle of Wight adventures happen in the great outdoors.
Here are just a few of our favourites:
1. Kayaking
Whether you're in the market for a gentle glide or have your eye on something wilder and more adventurous, the Isle of Wight is the perfect place to take to the water and take in the coastal scenery from a different perspective. There's hidden caves, beaches and coves scattered around the Island, that can only be accessed from the water, and one of the most popular ways to reach them is via kayak or paddleboard.
If you don't have your own kayak, you can hire one from various locations along the main beaches, especially in the Shanklin and Sandown areas during the main season. You'll also find Tackt-Isle Adventures in St Helens offering instructor led sessions, and dry-hire most of the year round.
Places to go: Freshwater Bay, St Helens, Bembridge, Compton, Brook, Shanklin, Yaverland and Sandown Bay, Newtown Creek, Ryde / Puckpool.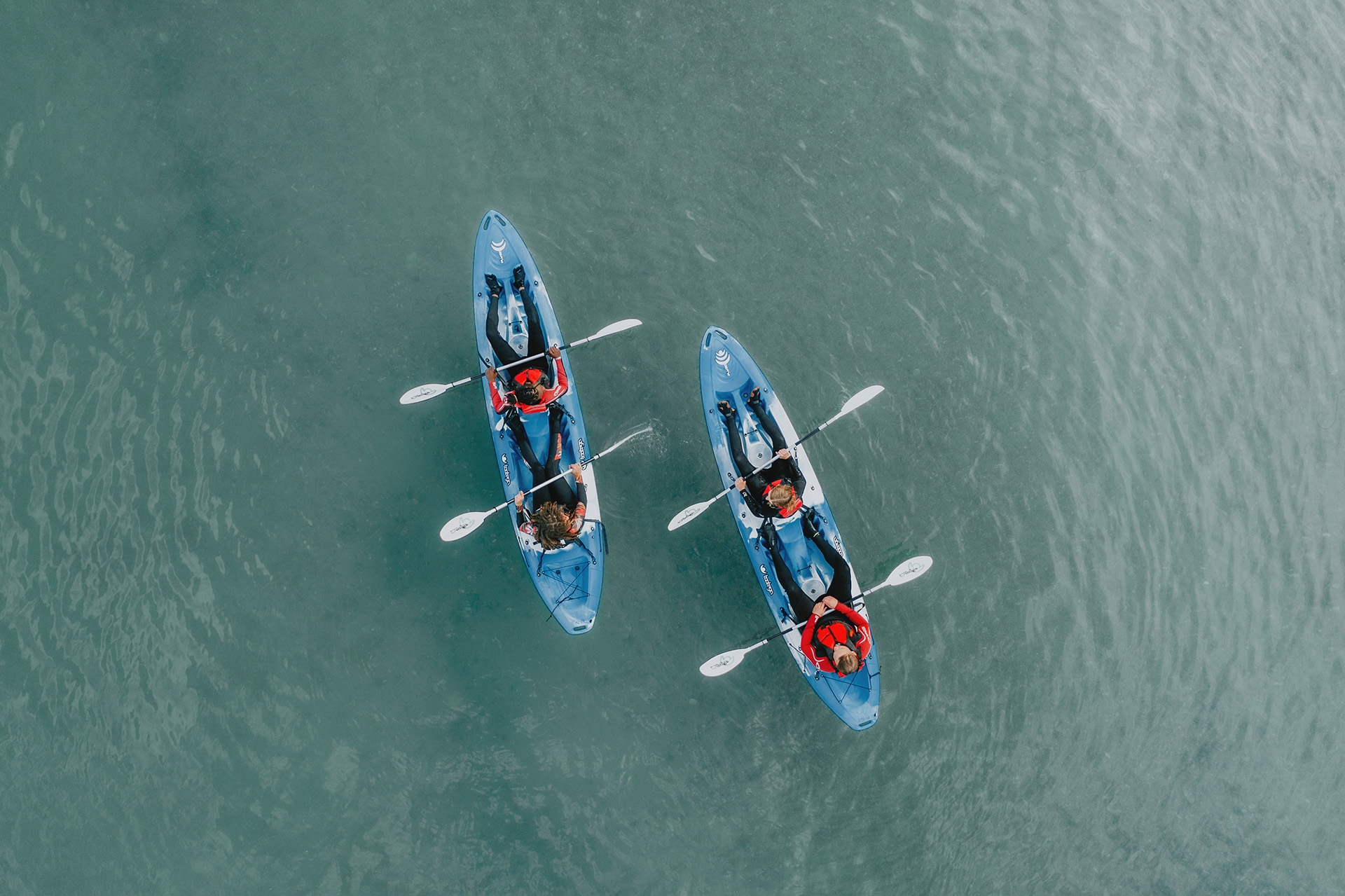 2. Stand Up Paddleboarding
One of the most popular water sports on the Island, paddle boarding is a fun, chilled-out way to take to the water. In recent years, 'SUP' (stand-up paddle boarding) has become especially popular for that very reason. A wonderful, gentle alternative to surfing, with less of a learning curve, this is a great option for those new to water sports looking to get out and explore the waters.
The rise in popularity of the inflatable paddleboard has made SUP accessible to almost everyone in the past few years, as transportation is a lot simpler. However, if you'd still prefer to travel light, or are trying it out for the first time, there's a load of places you can hire paddleboards around the Island. Again there are several hire outlets at the main beaches, and you can get instructor led sessions with various operators, such as Tackt-Isle (who also run SUP Yoga sessions!) and iSurf. For fun group activities check out some of the larger paddleboards you can hire, including the "Mega" and "Supertanker" SUPs at Wight Waters that'll float up to 15 people!
Places to go: Ryde, Seaview, St Helens, Bembridge, Colwell Bay, Newtown Creek, Gurnard, Freshwater Bay, Ventnor, Shanklin, Sandown.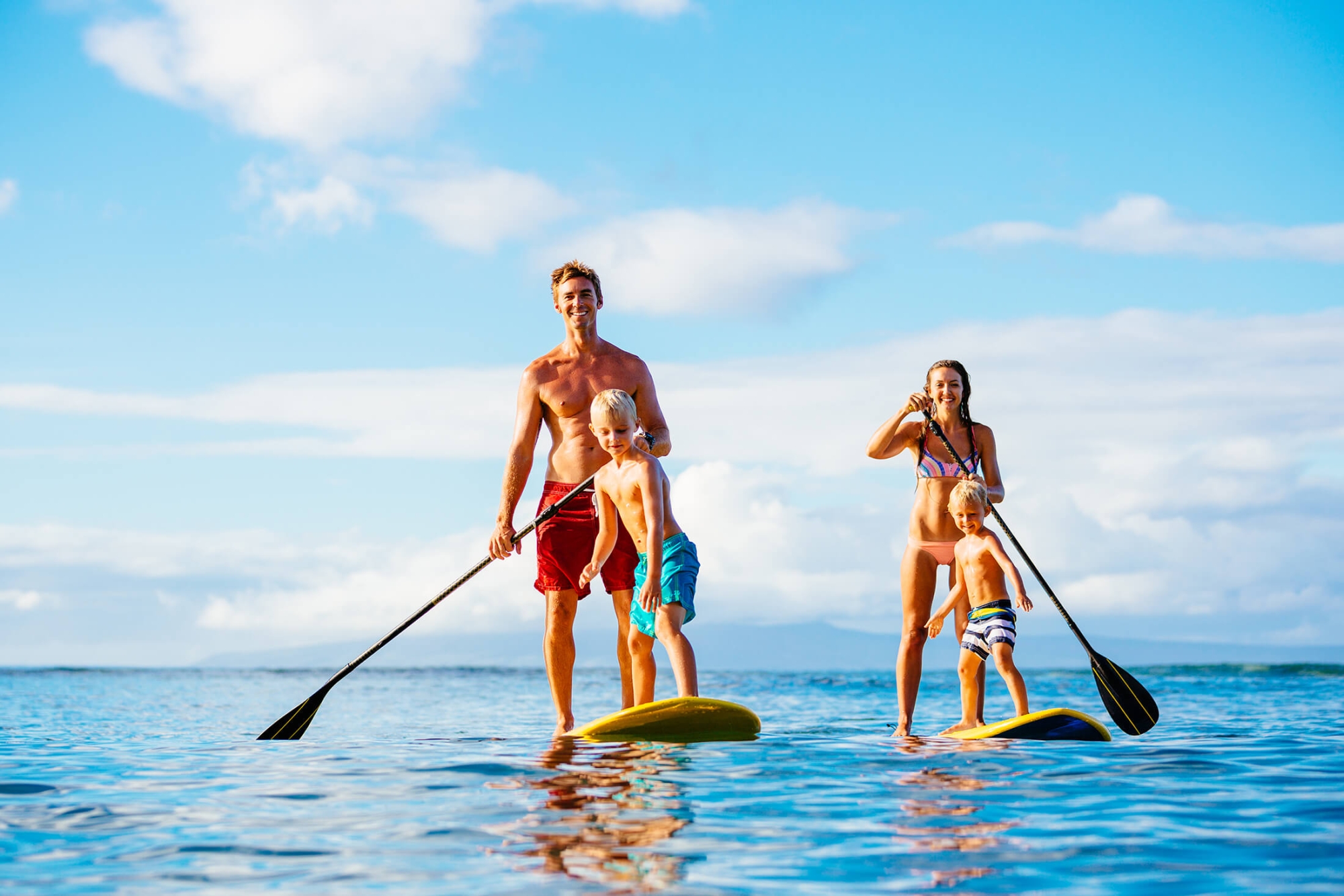 3. Mountain Biking
Lonely Planet named the Isle of Wight as one of the 10 best cycling destinations in the world, and it's easy to see why. The diverse terrain offers great variety for road cycling, touring, and mountain biking. There are cycling routes, paths and trails for all levels of rider, including road racing and more leisurely pursuits, but one particular favourite are the mountain bike trails and courses.
The Isle of Wight Mountain Bike Centre, set on Cheverton Farm, near Shorwell, is undoubtedly the best place to head if you're looking for an adrenaline experience on a bike. Their various trails loop in and out of woodland, and across open sections of downland (with stunning panoramic views of the Island) and incorporate fast downhill stretches with flow trails and rollers for extra speed.
If you're bringing your own bike, you can either book onto our vehicle ferry with a car or bring it across with you on foot on either our regular ferry or Hi-speed service. If you're travelling light, or don't have your own, there are various places to hire mountain bikes (including electric) around the Island, including Two Elements in West Cowes, which is only a 5-minute walk from our Red Jet terminal.
Places to go: Isle of Wight Mountain Bike Centre, Red Squirrel Trails (flat), Chalk Ridge Trails, Round the Island Route.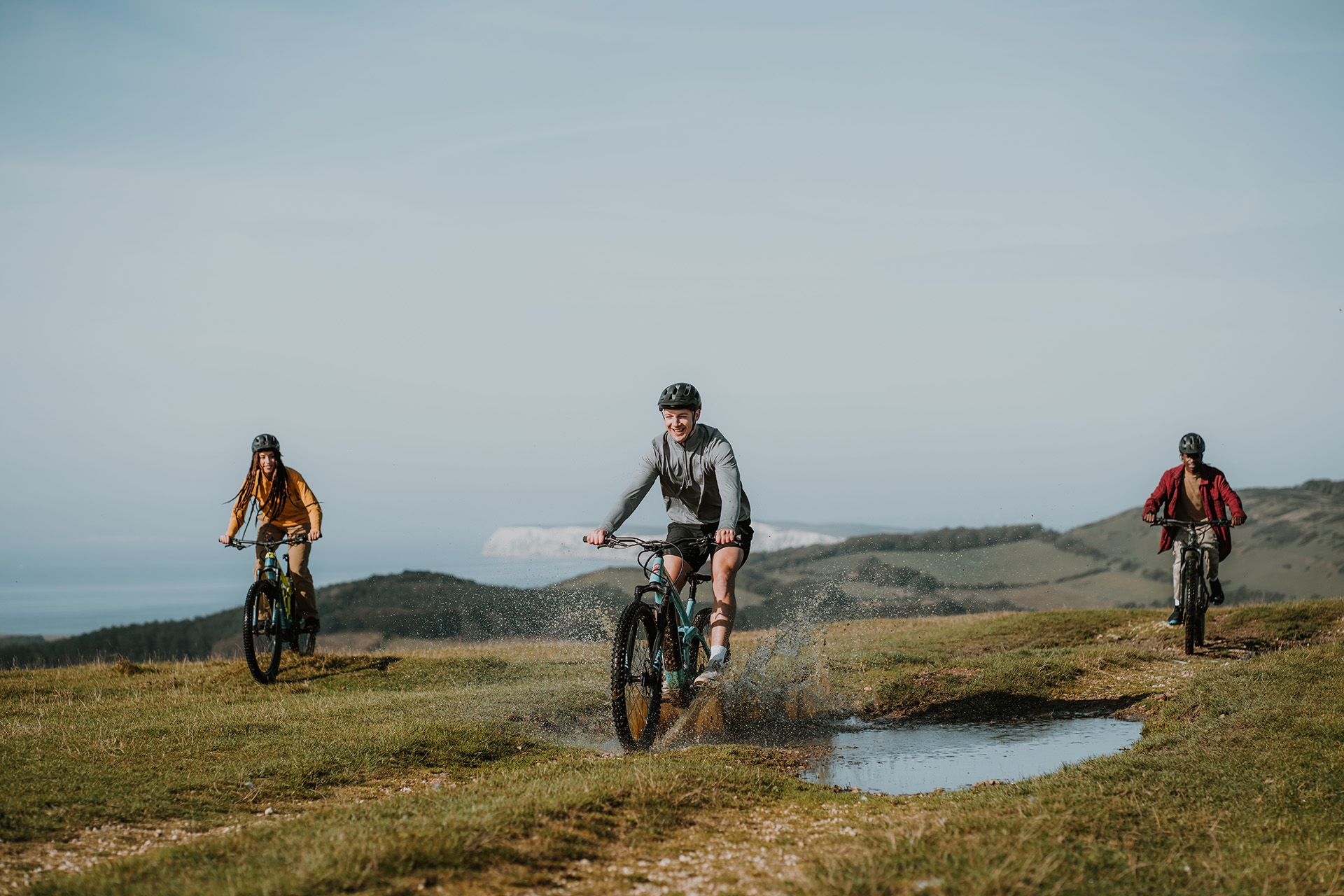 4. Paragliding
Given its location and favourable climate, the Isle of Wight often dodges low-pressure systems, making for a high proportion of 'flyable days' when it comes to paragliding.  Seasoned paragliders will always head to the south west part of the Island, particularly East Afton, Compton, and Brighstone Downs, where there's plenty of height to launch, and up-draught for flights along the coast.
The Island's climate also offers ideal conditions for learners, and if you just want to experience the thrill of paragliding, you can book a tandem flight with High Adventure. So, if you've ever fancied a go at flying in the air, it's one of the best places to take off from.
Places to go: West Wight.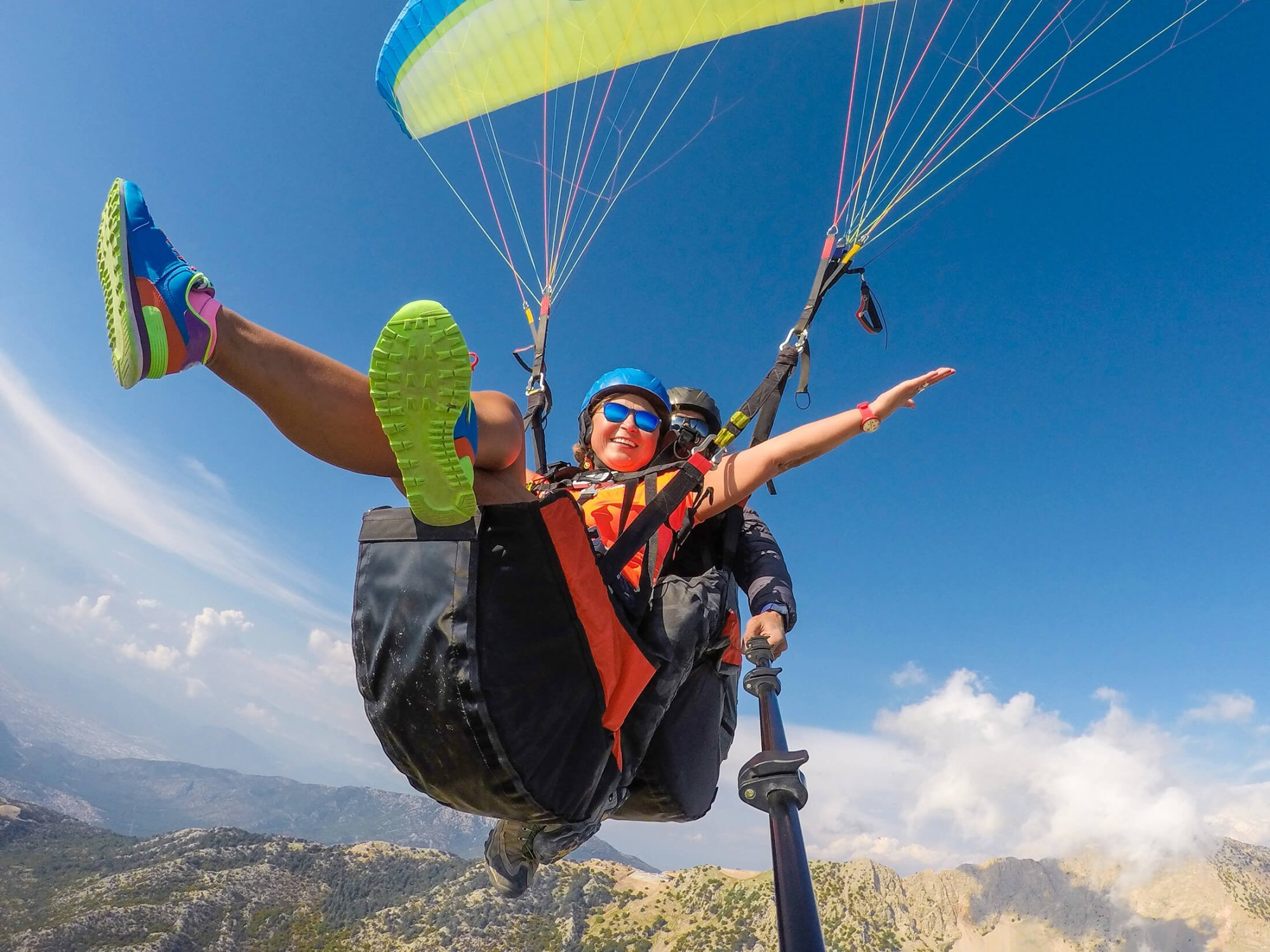 5. Surfing
The Island is one of the South of England's best-kept surfing secrets. On small swell days, the waves are perfect for learning or practicing technique. On bigger swell days the waves deliver some of the best opportunities for an adrenaline rush in the UK.
New to surfing or a bit rusty? Book yourself some lessons in advance at a surf school, like iSurf, who will take you to the best locations and get you up on the board in no time. If you're already a skilled/seasoned surfer, you'll want to head straight to the south coast of the Island where the best beaches are for surfing.
Places to go: Compton Bay, Freshwater Bay, Sandown Beach, Yaverland Beach, Shanklin Beach, Whitecliff Bay.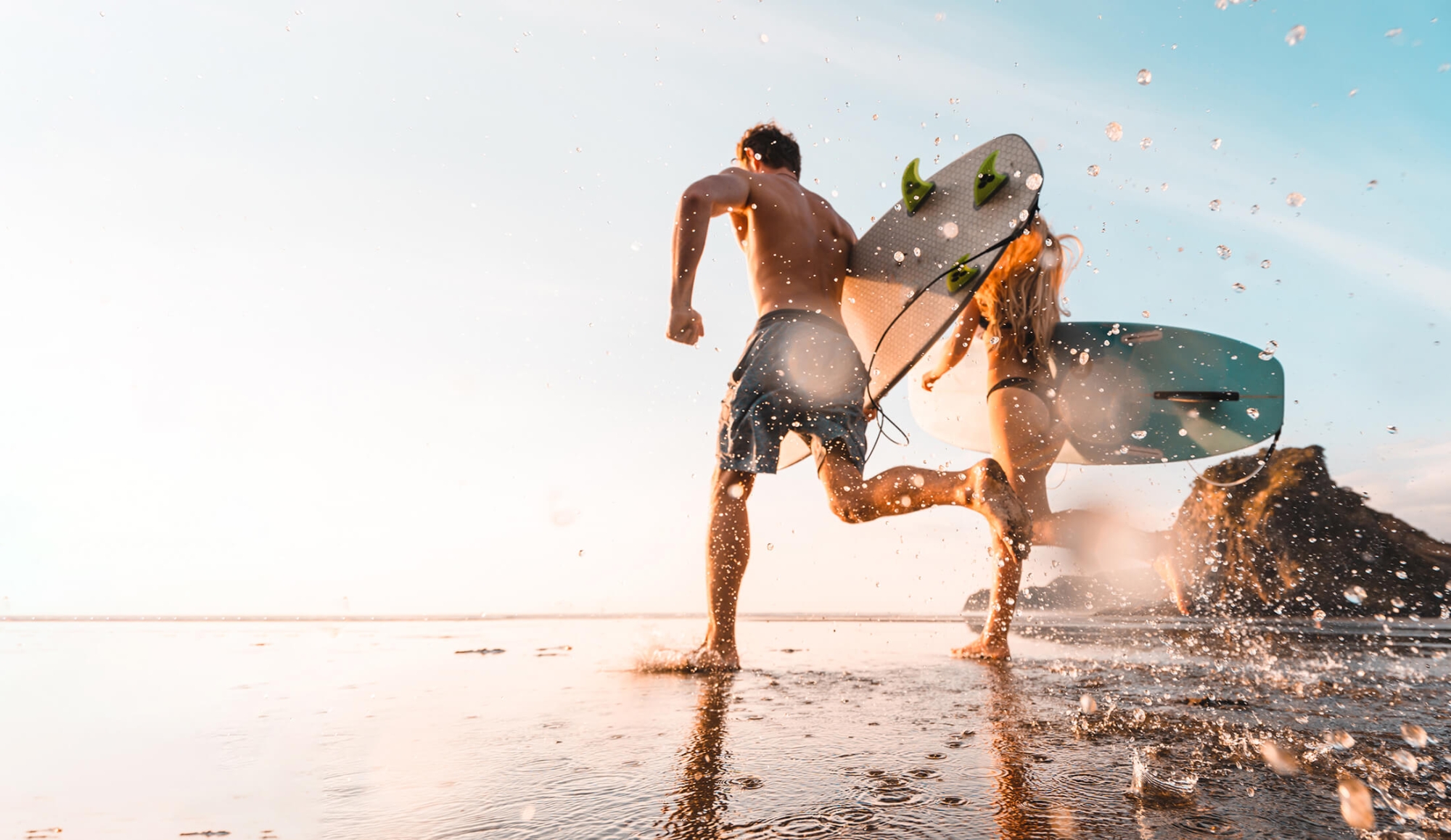 6. Horse Riding
With hundreds of bridleways, peaceful country lanes and open sandy beaches - the Isle of Wight makes for an idyllic setting when it comes to getting on horseback. There are several excellent riding schools across the Island which cater for all ages and abilities and offer a wonderful way to explore the many paths, bridleways and beaches.
At the Island Riding Centre, you can either book a lesson for the day, or take part in one of many guided rides, where you can take in some of the most spectacular views and explore the stunning Island countryside, including the beaches. You can also ride through the waves and across sandy shores with Sally's Riding in Bembridge and St Helens.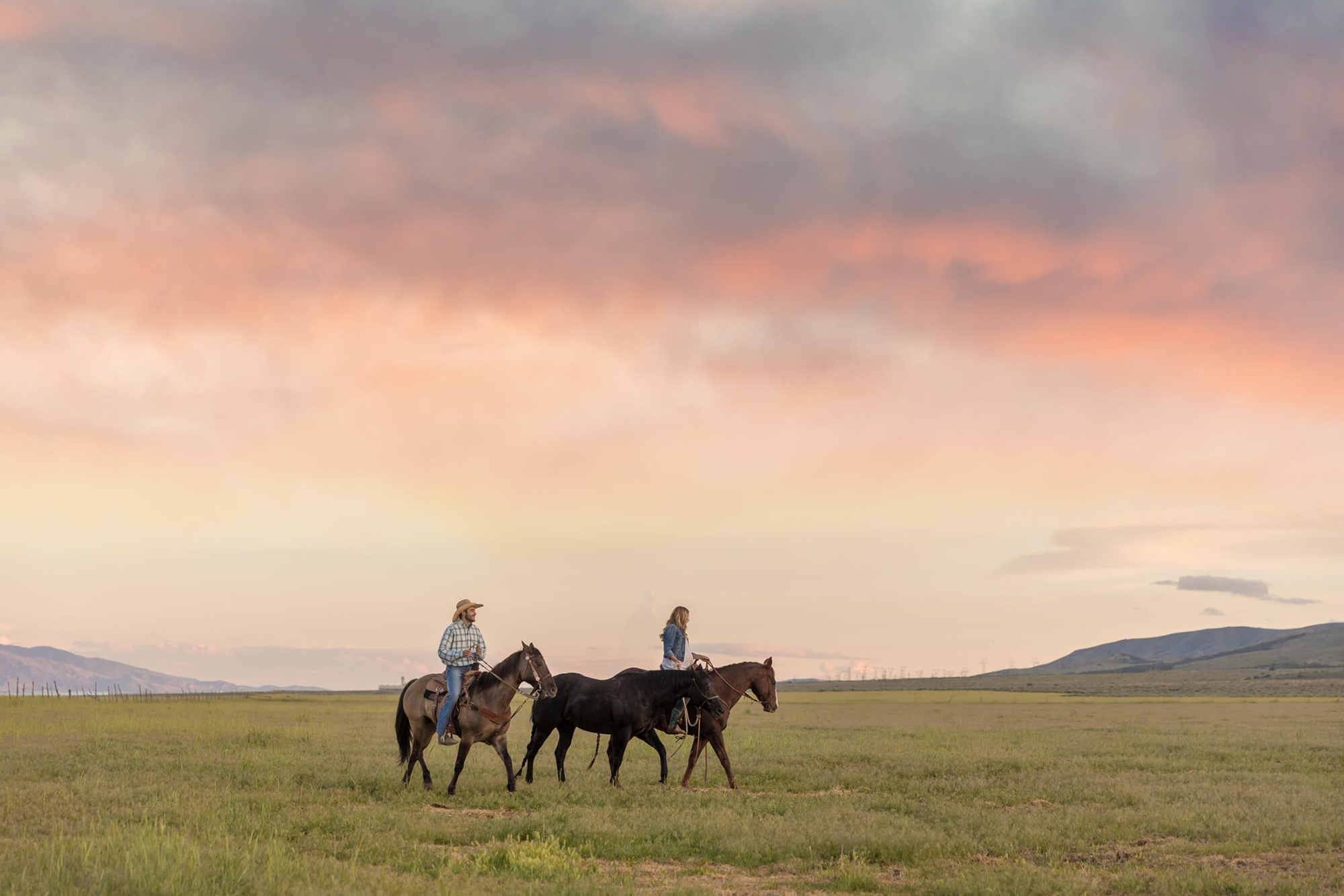 Other Activities
The Island's contrasting landscapes and surrounding waters make it a playground for outdoor adventurers, with under an hour's drive time between almost every activity. As well as everything we've already mentioned you can try your hand at sailing, wind surfing, wing foiling, canoeing, bushcraft, archery, axe throwing, tree climbing, skating, Segway… the list goes on!