Start Your Unforgettable Island Adventure
Sail away to the Isle of Wight this summer and create memories you'll never forget.
With top attractions, outdoor activities, amazing beaches and miles of countryside to explore, there's so much to see and do for all the family. Come for the day or stay a while and play. Plan your perfect Island adventure from dusk 'til dawn or find your perfect home from home with great family holiday parks, campsites, holiday cottages and more to choose from. The ideal destination for families, from tiny tots to teens, there really is something for everyone – even the dog!
Sail across with Red Funnel from just £25.50* each way, for a car and up to seven people.
Unforgettable adventures start here!
Outdoor Activities
A haven for adventurers and explorers, the Isle of Wight is the ideal destination for outdoor sports. Coming across with a car by ferry, you can bring all the bits and pieces you need for an adventure with you - bikes, paddle boards, kiteboards, kayaks, surf boards, walking gear and even horses! Discover the Island your way while doing the things you love. And for those looking to try something new, there are plenty of places to hire all the equipment you'll need to start exploring.
A natural playground for adventurers, the Isle of Wight offers over 500 miles of pathways for walking, cycling and riding across rolling countryside, woodland and the Downs – these steep inclines offering spectacular 360 vistas across land and sea from the top.
And of course, the Island is surrounded by fantastic beaches. From bays perfect for surfing and kite boarding to hidden caves found only by snorkel or paddle board. Discover miles of golden sand perfect for sandcastles and sunbathing, through to pretty pebble beaches complete with rockpools and fossils ready to be found.
One of few places boasting UNESCO Biosphere Status in the UK, the Island is recognised for its unspoiled landscape, clear waters and thriving wildlife and with over 50% classed as an Area of Outstanding Natural Beauty – making it the ideal place for lovers of the great outdoors and getting things ticked off your Island bucket list!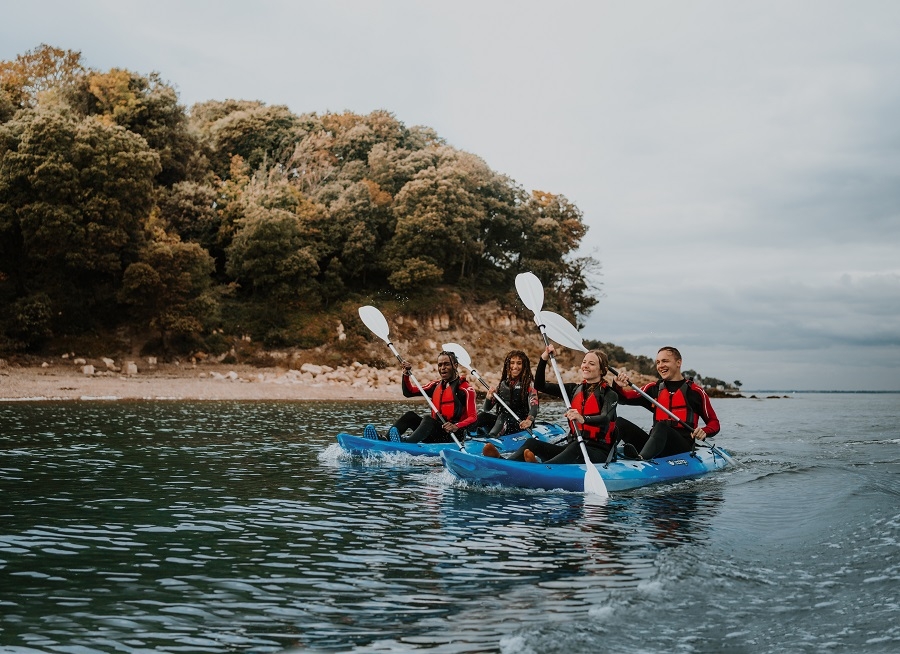 Things to Do
From top attractions to historic landmarks, there is so much to see and do on the Isle of Wight.
For families, check out Tapnell Farm, Blackgang Chine, Robin Hill and Sandham Gardens for a full day of fun. For animal lovers, why not visit the cheeky residents at Monkey Haven, have a 'roarsome' time at the Wildheart Animal Sanctuary, adopt a donkey at the IW Donkey Sanctuary, get exotic at Amazon World or head for a stroll with a fluffy friend at West Wight Alpacas.
Discover interesting landmarks steeped in history and surrounded by folklore, like the Longstone at Mottistone, Tennyson Monument, the Pepperpot, St Catherine's Lighthouse, Freemantle Gate, Bembridge Windmill, Yarborough Monument and the Island's most famous landmark, The Needles – a must see for any first-time visitor.
Walk in the footsteps of royalty at Osborne, Queen Victoria and Albert's elegant home by the sea. Walk the battlements at Carisbrooke Castle, once prison to King Charles I before his execution! Immerse yourself in our rich Island history spanning centenaries at Yarmouth Castle, Appuldurcombe House, Godshill Church, Farringford, Dimbola Lodge, The IW Steam Railway, The Needles Old Battery, Fort Victoria, Ventnor Botanic Gardens and Quarr Abbey.
From jam packed family days out to sightseeing and heritage sites, we'll guarantee you'll never be bored while here on the Island!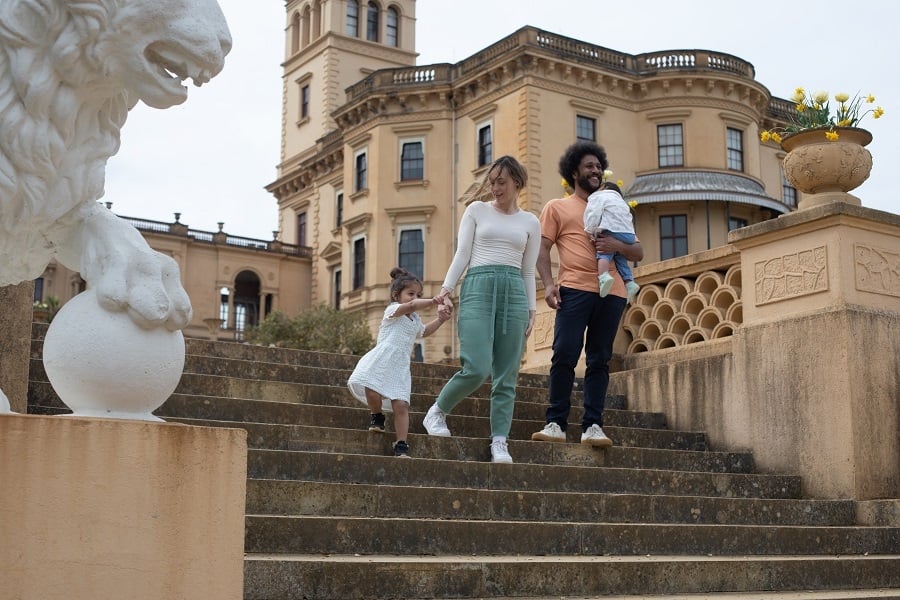 Places to Stay
From grand hotels to camping under the stars, we've got the perfect home from home right here on the Isle of Wight. For a touch of pampering and luxury, see The Royal Hotel at Ventnor, The Hambrough, The Wellington, North House, Albert Cottage, The Hillside and Lakeside Hotel and Spa.
For something different, holiday in treehouses, on house boats, bed down in a helicopter or submarine… get cosy in an eco-pod, a shepherd's hut, a yurt or go back to nature with wild camping under the stars.
For groups and families, choose from a great selection of holiday parks across the Island, with modern caravans or cabins, swimming pools, entertainment, dining and close to the beach. Or find your perfect holiday home from a wide range of self-catering properties available, from seaside apartments through to country manor houses and villas available to accommodate your group.
And of course, travelling to the Island by ferry means you can even bring your accommodation with you! The Isle of Wight is the perfect destination for camping and touring- bringing your campervan, motorhome or tent with you for the ultimate home from home experience.