Isle of Wight Rainy Day Guide
The Isle of Wight prides itself on being one of the sunniest places in the UK. However, as we all know too well in England, a rainy day will occasionally happen.
But don't panic, as the Island quite literally has you covered! There's plenty of wet weather, rainy day activities and places to visit to keep the family entertained on the Isle of Wight during those rainy spells. Here's our rainy day rescues...
Good for Adrenaline Junkies
According to Wight Karting customers, whizzing around the track is more fun in the rain! So, if you like the idea of getting kitted up and let loose on a 520m floodlit track, whilst keen on excitement and fun then Wight Karting could be the all-weather attraction for you! An ideal place to visit for ages 8+ and available to pre-book online.
It's a widely known fact that water sports are just as much fun in the rain, you're going to get wet anyway, so why let a bit of rain put you off! Wight Waters are based midway between Shanklin and Sandown and offer a wide variety of water sports for you to try including paddle boarding, surfing and SUP Yoga!
Are you ready to take on over 20 obsticles on the Isle of Wight's bounciest and wettest Aquapark? Tapnell's Aquapark is set to open very soon, and looks like it's going to be lots of fun, even in the rain!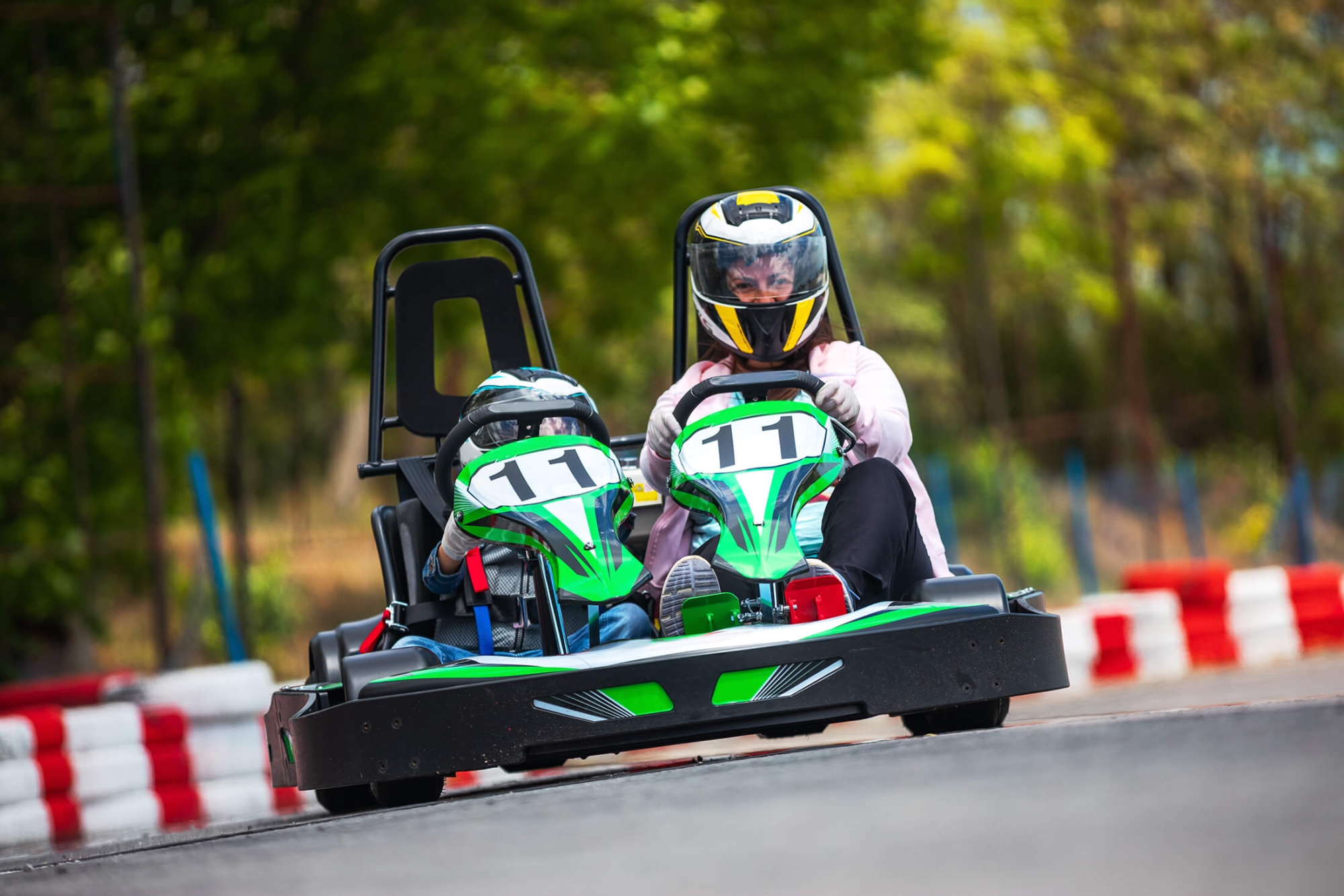 Old School Entertainment
If you're partial to a good movie and miss the nostalgic feel of a local cinema then we strongly suggest you give Leo Leisure Commodore Cinema a visit. Tucked away in Ryde, the Commodore Cinema offers a selection of new release films, plus a few classics on selected dates. You can book your tickets online in advance at a bargain price of £4 per ticket, grab your popcorn and really enjoy the retro experience!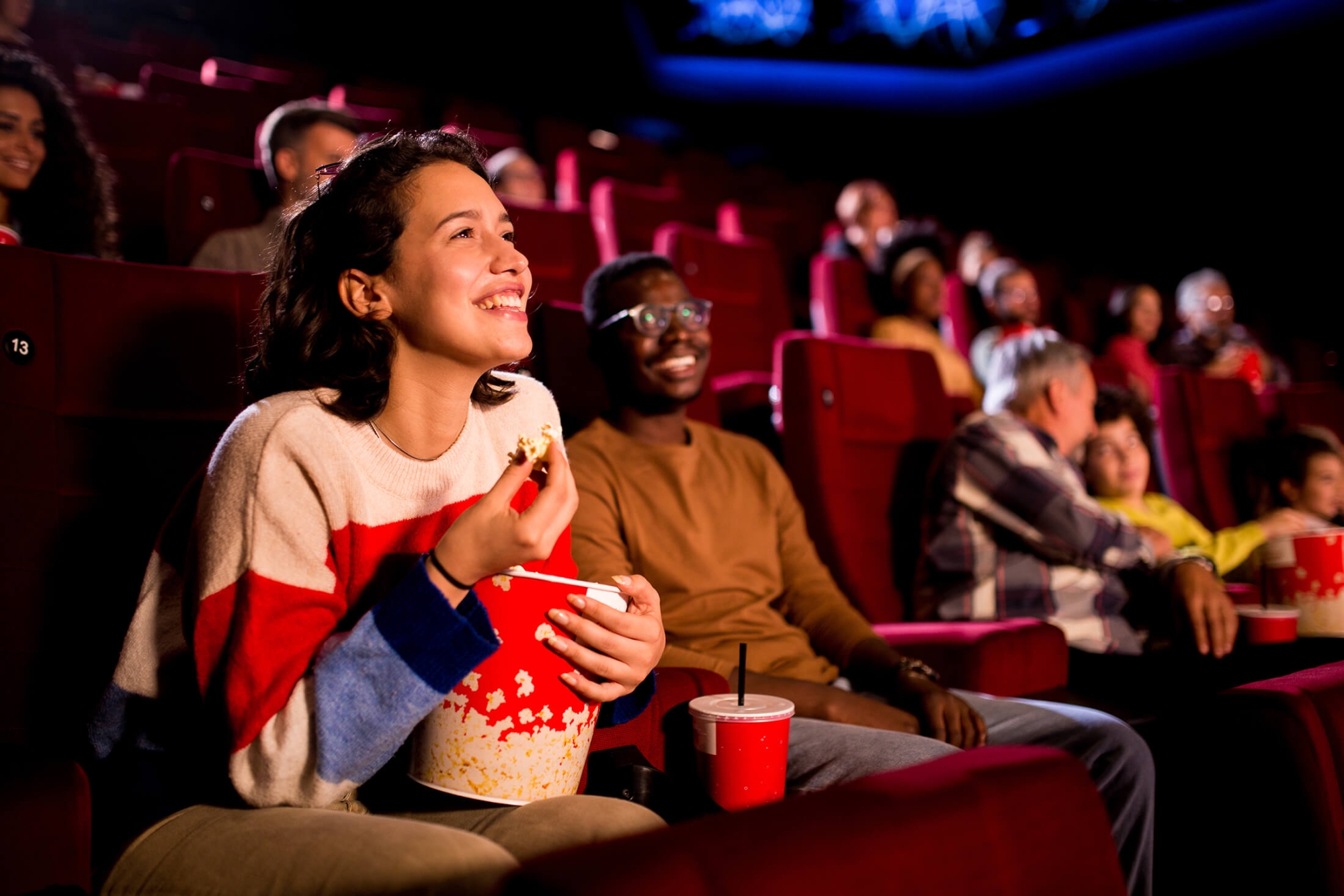 Retail Therapy & Local Produce
Retail therapy is a popular rainy-day activity for many and with villages and destination shops dotted across the Island, there is generally something for everyone to enjoy. Start off with a trip to Shanklin Old Village and stock up on your Isle of Wight produce from The Island Made Emporium, Cavanagh & Baker while also exploring many other unique and quintessential gift shops.
Another great spot is The Isle of Wight Pearl in Freshwater, specialising in beautiful pearl jewellery with the bonus of The Pear Café, famous for their top-notch cream teas! Even on a rainy day you will be able to watch the waves crashing over the beautiful Freshwater Bay.
To up your Island produce game, take a few hours to explore the Garlic Farm in all its garlicky glory. Indulge in a delicious lunch and browse the shop, you're destined to find a new 'must-have' sauce!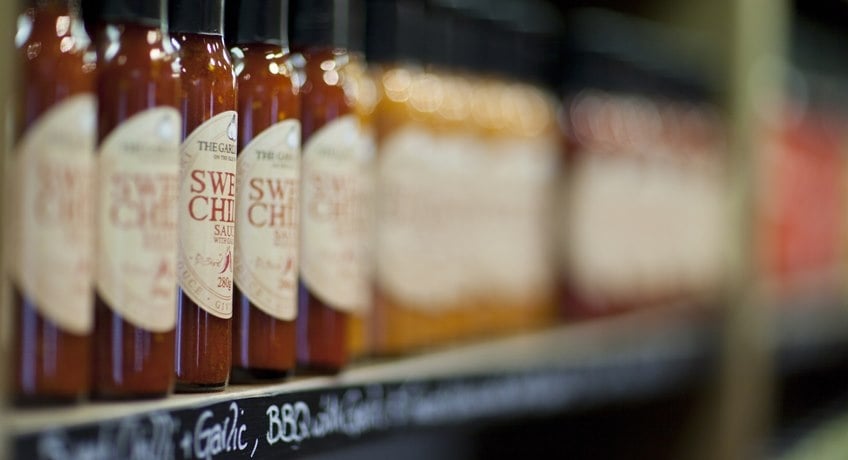 Family Days Out
Take geography lessons straight to the Isle of Wight's very own rainforest at Amazon World. Discover a huge range of exotic animals and learn all about conservation while coming face to face with some incredible, endangered species.
Tapnell Farm Park is the ideal all-weather attraction, with plenty to keep the entire family entertained. First meet the animals in the Farmyard Barn and then head to the Straw Bale Adventure Zone. Take turns whizzing around on the go-karts, flying on the zip-wires, climbing the bale pyramid and climbing walls. For the younger adventure seekers, be sure to visit the Play Barn and take on the 3-story soft play zone.
If it's history you're seeking, then spend the morning or afternoon exploring all things Jurassic at Dinosaur Isle. The interactive museum displays over 1,000 fossils, skeletal reconstructions, life-sized flesh reconstructions and two animatronic dinosaurs. The perfect all year-round attraction that's both fun and educational.
There's something about sitting around a table playing board games on holiday that will never get old, but on the Isle of Wight, you don't have to worry about bringing any games with you. Visit award-winning Snack & Ladders Board Game Café in Newport for a huge range of games and delicious food. book in advance at Snack & Ladders by calling 01983 716710.
Soak up the heritage and take a wander around Osborne House, the former holiday residence of Queen Victoria, Prince Albert and their 9 children. Remember to pack your wellies to explore the grounds and beach or take the bus down to visit Swiss Cottage. It's a great day out, even if it's raining!
If you've missed the buzzing atmosphere of an arcade, then be sure to stop off at Sandown Pier and empty them penny pots in the classic 2p machines and more.