15 things you didn't know about the Isle of Wight
The Isle of Wight is a unique destination like no other, steeped in history and rich heritage. With its beautiful landscape and scenic pathways for exploring, the Island has long been the people's choice for holidays and provided a creative backdrop for some of England's most celebrated creatives and innovations. A small county with more visitors per year than people who live here, the Island is largely unspoiled and boasts some of the UK's oldest structures and attractions, as well as fossils.
We've put together a list of interesting facts you may not know about the Isle of Wight. Enjoy!
1. The Island is one of the sunniest places in the UK with more hours of sunlight that some areas of Spain and many beaches having a Mediterranean vibe in summer
2. The Isle of Wight is said to be the most haunted island in the world…spooky
3. At high tide, the Island is England's teeniest county
4. Blackgang Chine on the south coast of the Island is the world's oldest theme park, first opening in 1843
5. The Isle of Wight has the only surviving medieval lighthouse in England. St Catherine's Oratory, known as the Pepperpot, was built in 1314 by Walter de Godeton who stole copious casks of wine bound for a monastery from a merchant ship that had run aground. As penance, Walter was ordered to pay a large fine and almost excommunicated from the Catholic Church. To atone for his sin, he built the lighthouse with an oratory for a priest to attend to the light and pray for wrecked sailors
6. It is illegal for grey squirrels to visit the Isle of Wight, as we are home to their smaller and protected red squirrel cousins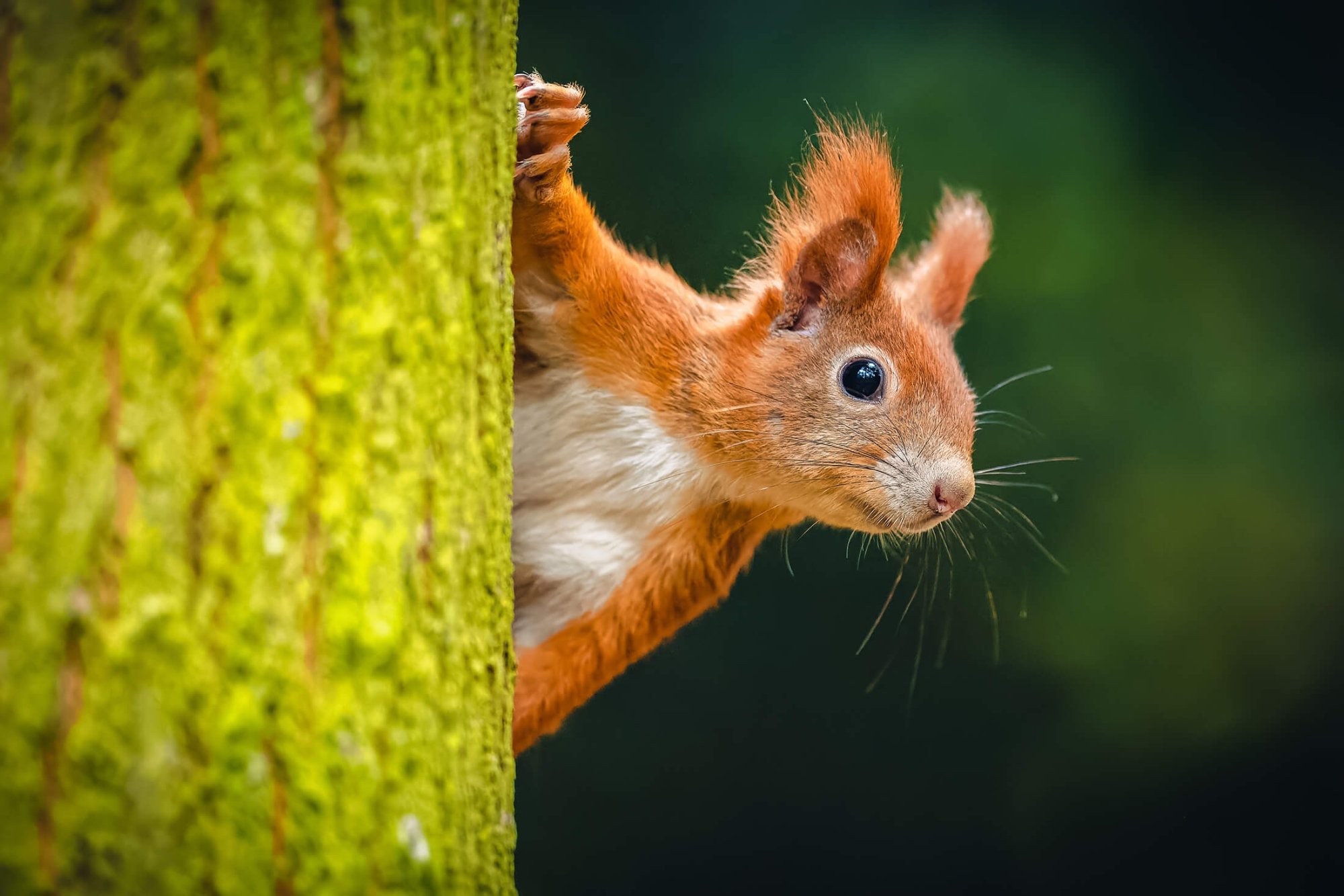 7. The Island is just 26.5 miles east to west and takes just one hour to drive from one end to the other and is just 70 miles via the coastal path around the outside
8. Britain's oldest phone box can be found in Bembridge, and it still works!
9. Before becoming the Isle of Wight, the Island was known as "Vectis" by the Romans
10. The Isle of Wight has always been a favourite holiday hotspot, with Queen Victoria, Charles Darwen, Alfred Lord Tennyson, Charles Dickens, Lewis Carroll, Jane Austen and many more all connected with the Island as home or a favourite bolt hole.
11. The Island offers the world's only commercial hovercraft flight between Ryde and Southsea
12. The Isle of Wight claim to have invented the doughnut back in 1845, creating a sweet wheat flour dough rolled in sugar and cinnamon then topped with dried fruits.
13. Known as the UK's dinosaur capital, over 20 species of dinosaur have been discovered on the Isle of Wight to date – the most recent in June 2022, a gigantic Spinosaur
14. Until 1970, High Down on the Isle of Wight was the UK's foremost top-secret rocket testing facility – most famously testing Black Arrow which was successfully launched in 1971
15. Through history, Island locals have developed their words not used anywhere else in the world and still used today, which include:
'Caulkhead' - an Island born person for three generations or more. A nickname harking back to the caulking of boats. Legend has it that one day the Island will sink and overners (see below) with it – but Islanders will float.
'Firk' - to fidget or scratch, "stop firking about"
'Gurt' - means great, "look at this gurt big cake"
'Gally-bagger' – once a scarecrow and now a popular IOW cheese great with chutney
'Overners' – mainlanders
'In a jiffy' - which means in a minute / in a moment, "be there in a jiff'
'Somewhen' – regularly used as a farewell, "see you somewhen"