Isle of Wight Festival
The Isle of Wight Festival 2024 will take place from Thursday 20th to Sunday 23rd June!
There are limited numbers of Early Bird Ferry fares left - search and book via the booking engine on this page:
Off-Peak Date Fares from £34 each way (18, 19, 22, 23, 25, 26 June 2024)
Peak Date Fares from £55 each (20, 21 or 24 June 2024)
For festival tickets and information go to: isleofwightfestival.com.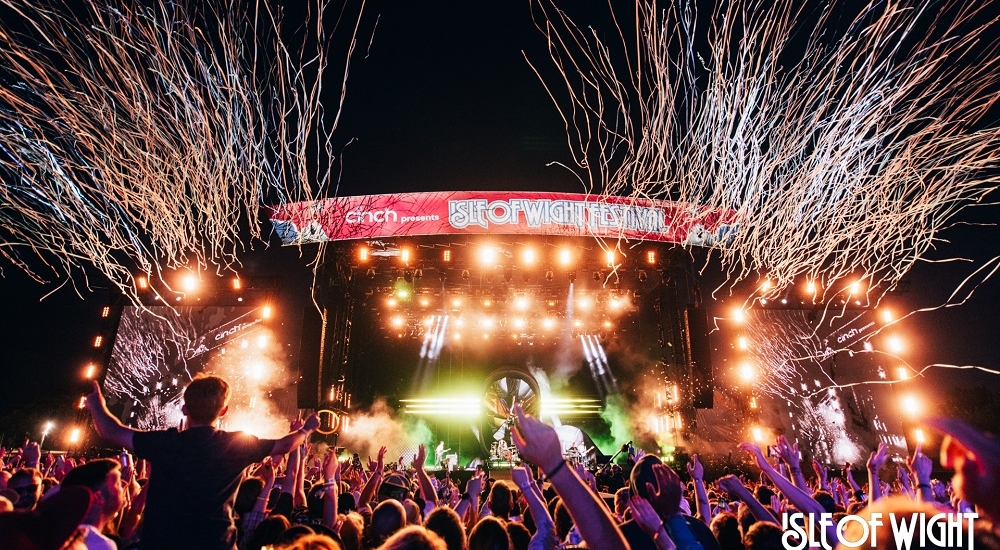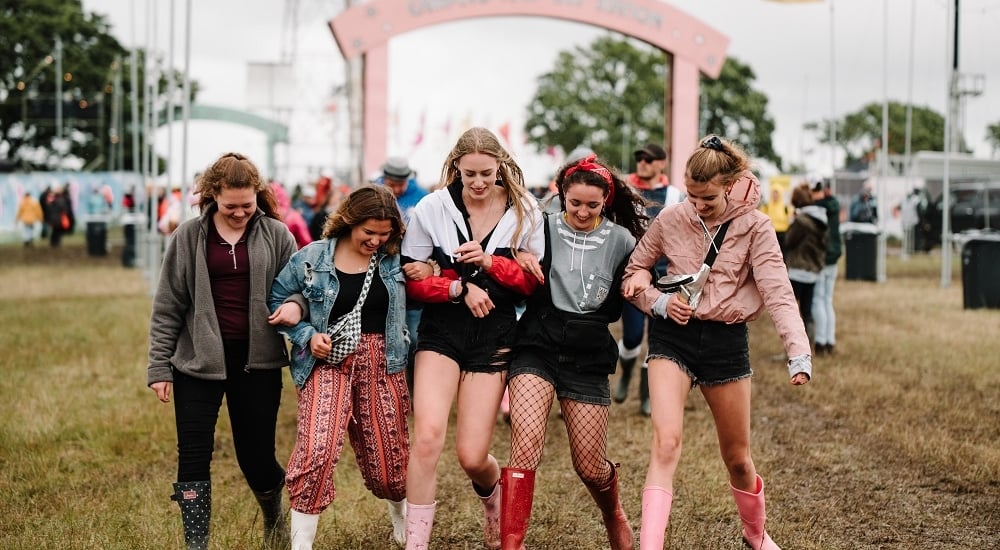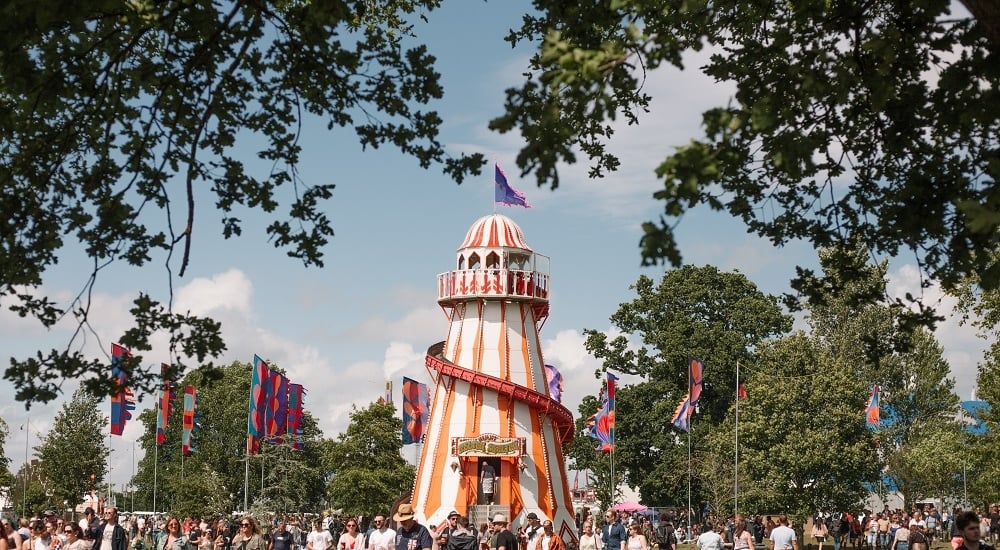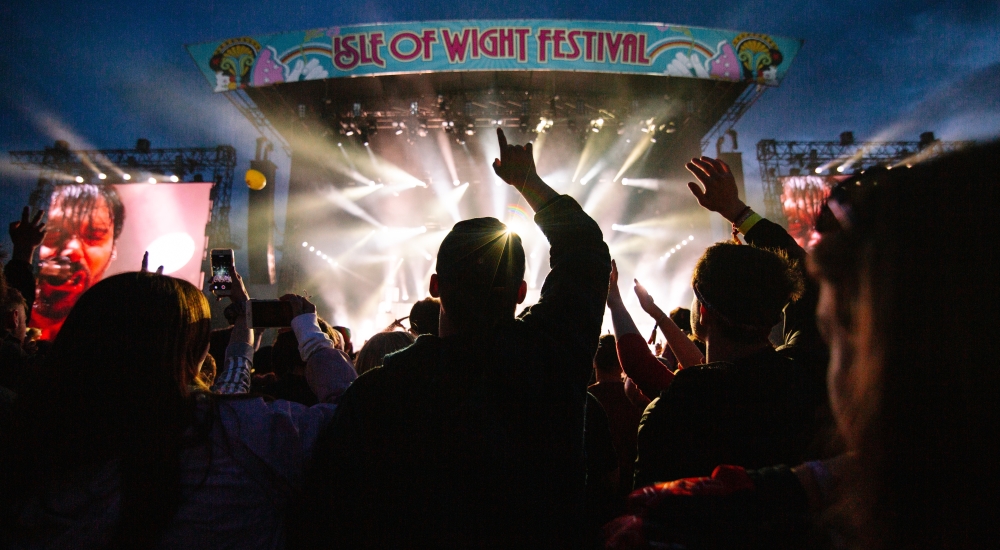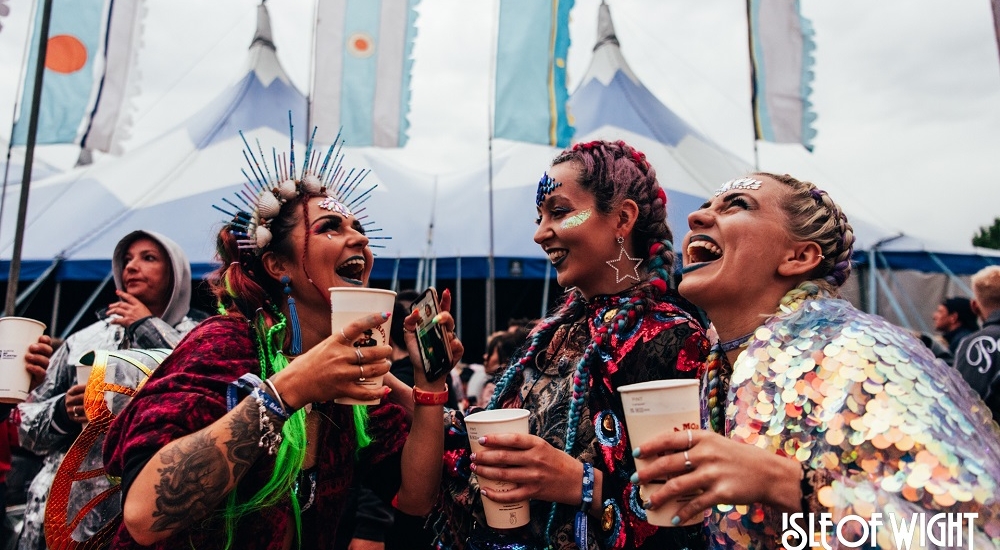 Getting There
Getting There
Southampton is the gateway to the Isle of Wight Festival and is easy to reach by car, train, coach and plane from anywhere in the UK or Europe.
We operate passenger vehicle ferries from Southampton to East Cowes on the Isle of Wight and Hi-Speed passenger-only services to West Cowes. Whichever route you choose, we very much look forward to welcoming you aboard.

Taking a vehicle?

Loading up the car with your best mates and camping gear and heading over to the IW Festival is easy with Red Funnel.
Our vehicle ferries are the largest on the Solent and depart Southampton every hour for 55-60 minute crossing to East Cowes.
There's plenty of time to get something to eat and enjoy a pre-festival beer or two as you cruise down Southampton Water. On arrival, it's a short 10 minute drive to the dedicated festival car parks.
It's essential that you pre-book your car, van or motorhome in advance as the ferries will become fully booked.
Booking early ensures you get the best price and your preferred sailing times. Don't forget, our car fares include up to 7 people.
Travelling on foot?

From Southampton you can choose to travel to East Cowes (perfect for campers) or West Cowes (quickest for VIP & non-campers). Our East Cowes service departs every hour and takes 55-60 minutes. Our West Cowes service has departures regularly at peak times and takes 30 minutes. The ticket price is the same and if you wish you can travel out one route and return on the other using the same ticket.
If arriving in Southampton by train or National Express, the Quayconnect bus service connects Southampton Central station with the ferry terminals at Town Quay. It's a 5 minute walk from the coach station to the bus stop at the train station. Quayconnect is free for customers with through rail or coach tickets to East or West Cowes. Leave the bus at Terminal 1 for East Cowes and Terminal 2 for West Cowes.
If arriving at Southampton Airport, you can catch a train from the adjacent station to Southampton Central (10 minutes) - see directions above.
Transport on the Island

Once you arrive on the Island, festival shuttle buses will take you to the festival campsite. Top tip: If you're not camping and are travelling via West Cowes we recommend that you leave the bus at Newport rather than continuing to the festival campsite which is quite a walk from the main arena. The main festival entrance is just a short walk from the bus stop in Newport.
For campers, there's also a River Shuttle Service which operates from East and West Cowes to Island Harbour (850 yards from the campsite entrance). The journey by water takes just 20 minutes and return tickets are available to purchase from our Isle of Wight terminals on arrival.
Christmas at Tapnell Farm
Tapnell Farm Park's award-winning Christmas Experience is back – ready to take you on a NEW magical Christmas adventure... Saving Santa's Missing Mail.