Top 6 Foodie Adventures
The Isle of Wight tells an amazing food story. It's a tale made up from the tastiest tomato crops, greatest garlic growers, and distillers of delicious gin. Along with artisan cheese makers, quirky liqueurs, world-famous ice creams, and so much more. All set against the backdrop of a unique climate, fine selection of eateries, and some of the UK's most spectacular landscapes.
With a growing foodie scene on the Island, you'll find no shortage of places to enjoy the local delicacies. There's a wealth of independent restaurants, cafes and takeaways to choose from.
Keep reading for 6 incredible foodie places to try right here on the Isle of Wight...
1. Caffé Isola, Newport
Start the day the right way with an Island Roasted coffee and breakfast from Caffé Isola in the heart of Newport town centre. This artisan café has grown incredibly owing to its rich flavours and craftsmanship and is a locals' favourite and very popular with visitors. The delicious flavours will set you up for your foodie adventure ahead.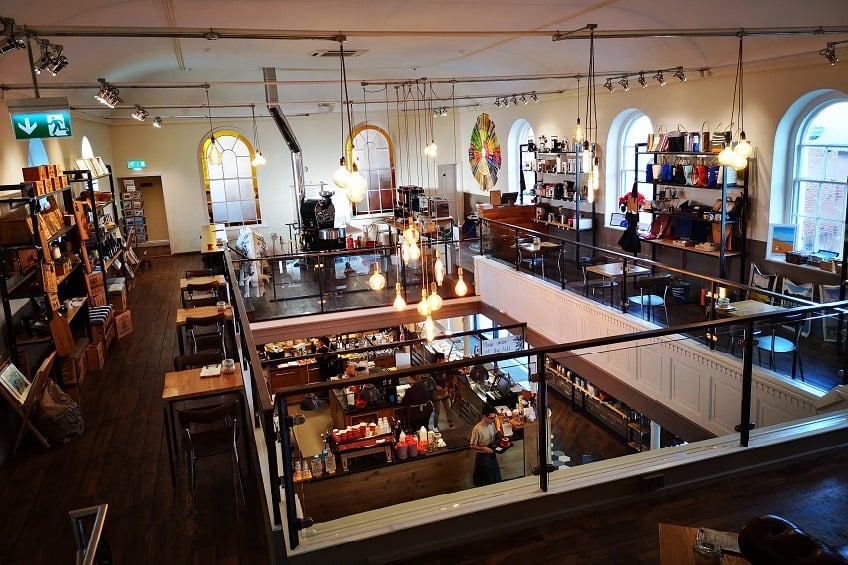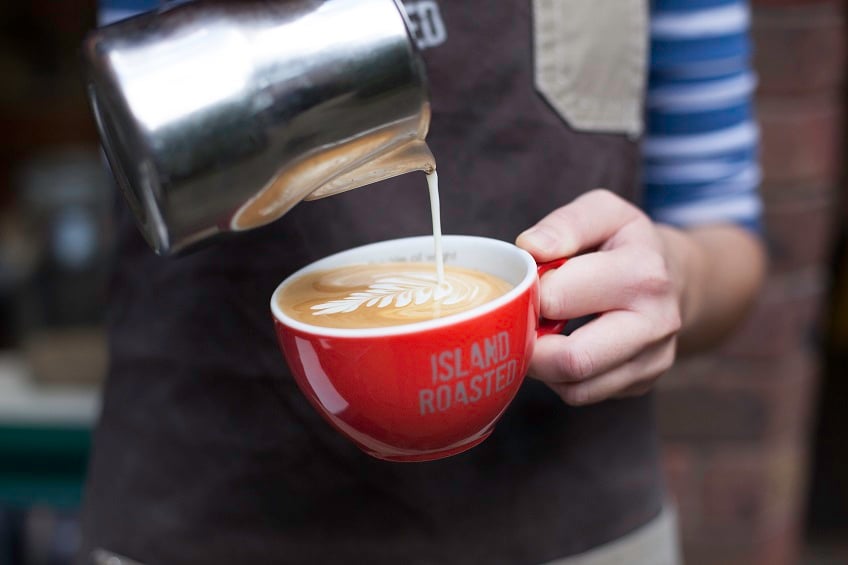 2. Garlic Farm, Newchurch
For a lunchtime indulgence, visit the famous Garlic Farm in Newchurch. Start by roaming the farmland and take in the beautiful wild flowers and wildlife or take the tractor tour for a guided experience. Then head to the farm shop and restaurant for the ultimate garlicky shopping session. The shop is a treasure trove of little delights to take home with you, including fresh garlic, smoked garlic, black garlic, mayonnaises, sauces, snacks and more… they make incredible gifts, but it'll be very hard to give them away. Treat your senses to a delicious garlicky lunch in the award-winning restaurant with an incredible garlic inspired menu.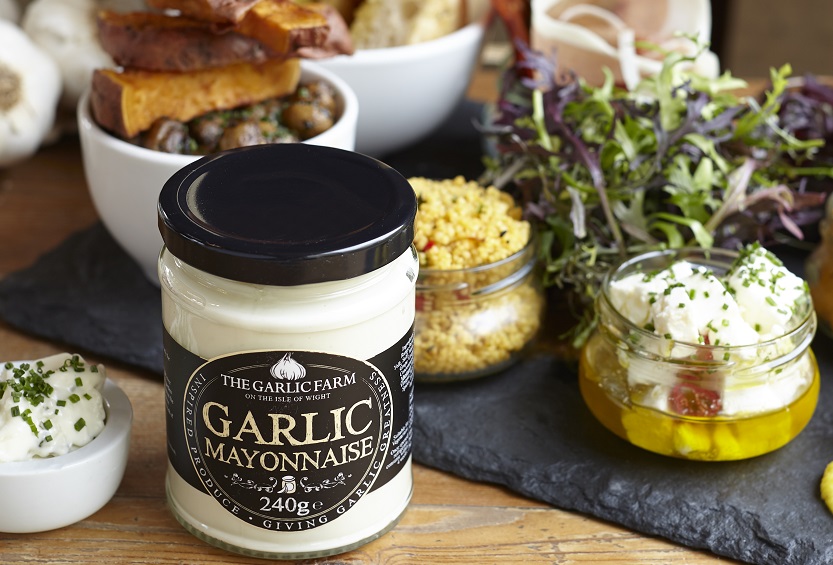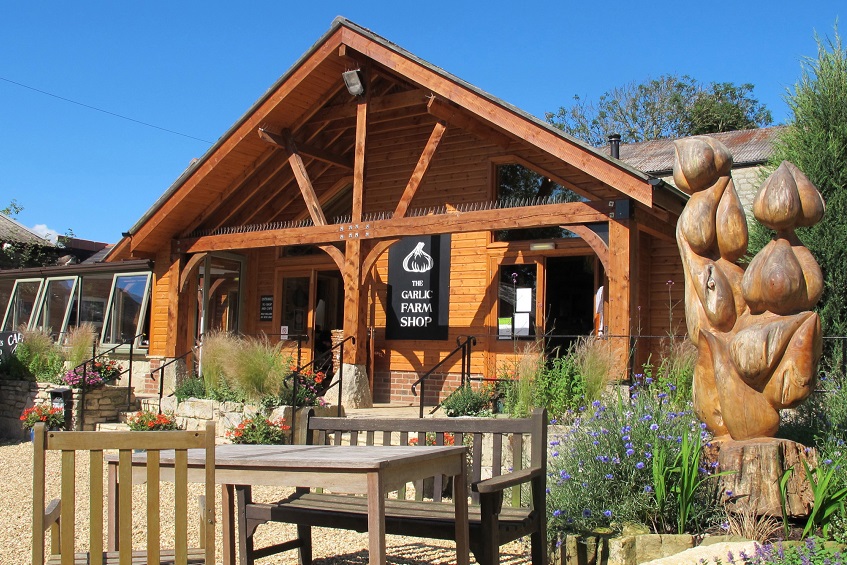 3. Crave Ice Cream, Ventnor
For a real afternoon treat, take a visit to the energising town of Ventnor, known for its artisan scene and range of unique boutiques. Pick up a show-stopping ice-cream from the popular Crave ice-cream parlour, then take a stroll down to the esplanade and along the picturesque beach. Choose from a variety of flavours that push the boundaries but taste delicious – they can even do flavours on request if you give them plenty of notice!.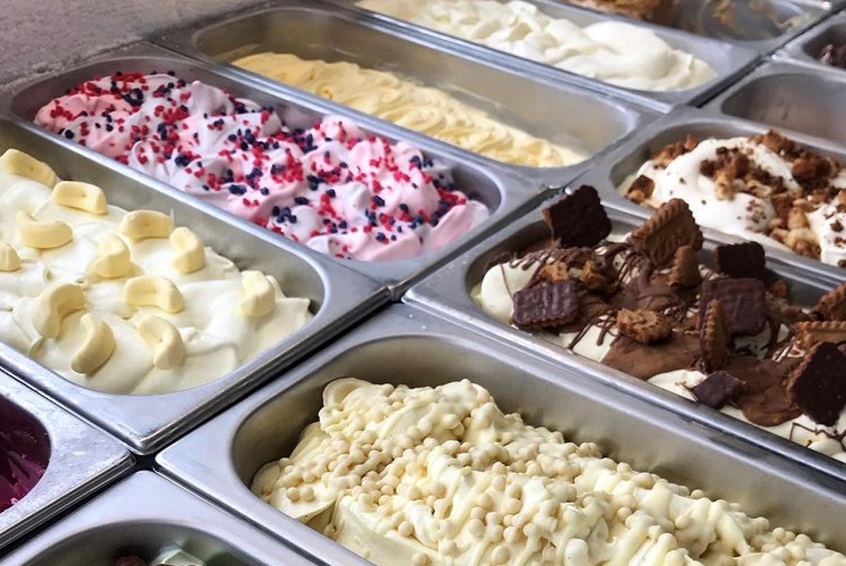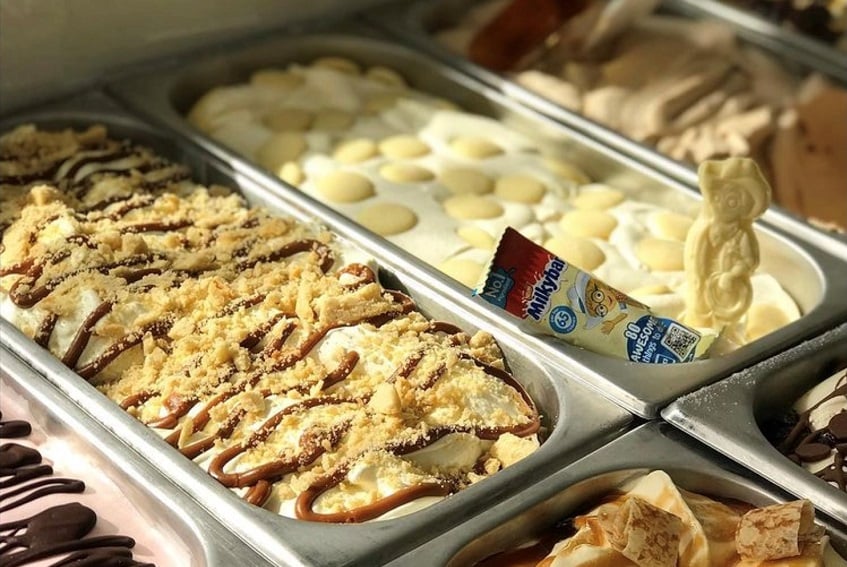 4. Bay Cafe, Totland
If you love traditional food with a view then head straight to The Bay Cafe. The beach-side Cafe stands at the shore end of Totland Bay with far-reaching views across the Solent. For a relaxed breakfast, coffee stop or tasty meal, The Bay offers an uforgettable location with a superb menu offering classics with a street food twist... and not forgetting the cool cocktail list too.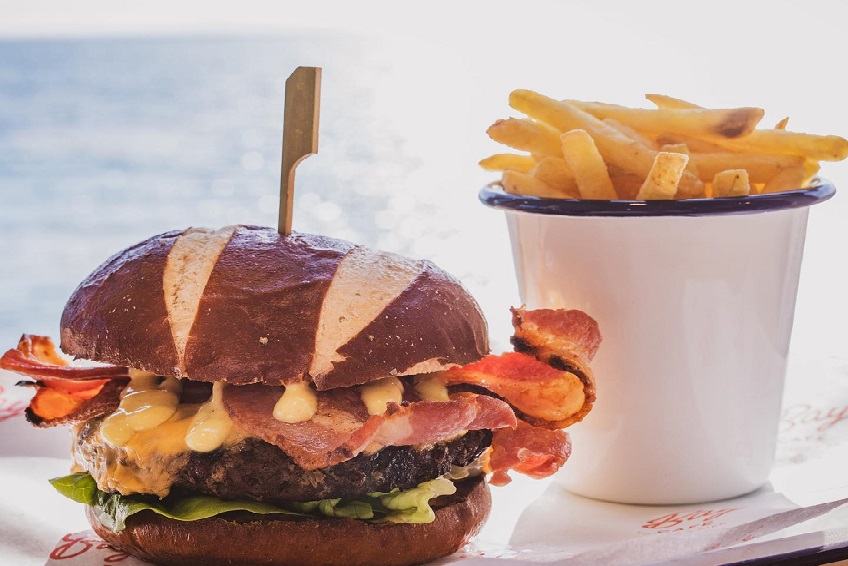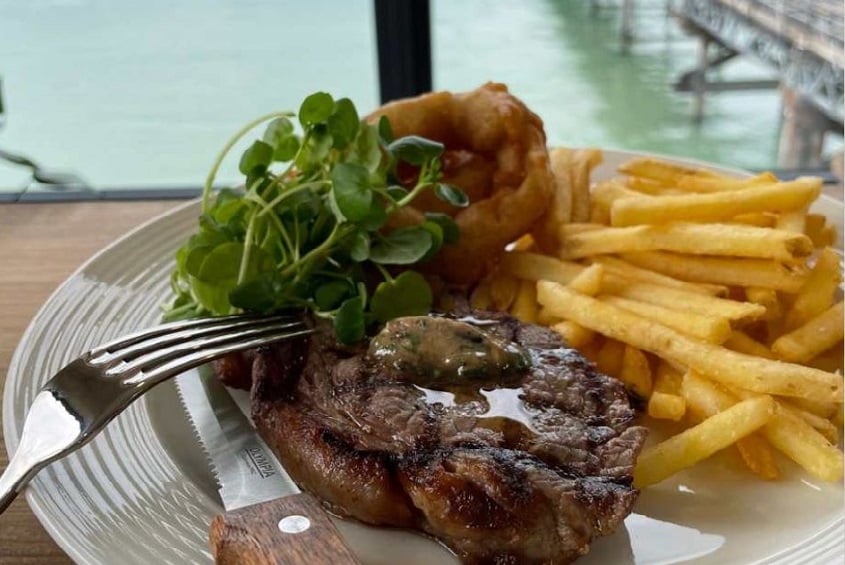 5. Mermaid Bar, Seaview
For the perfect tipple in style, stop off at The Mermaid Bar, home to the Isle of Wight Distillery and ultimate place for a cocktail (or mocktail). Be mesmerised by the mixologists as they masterfully create a flavoursome cocktail with the Isle of Wight Distillery's spirits, including the popular Mermaid Gin. The relaxing environment and friendly team will make you feel so at home, and the incredible cocktails will be the perfect end to the perfect foodie outing.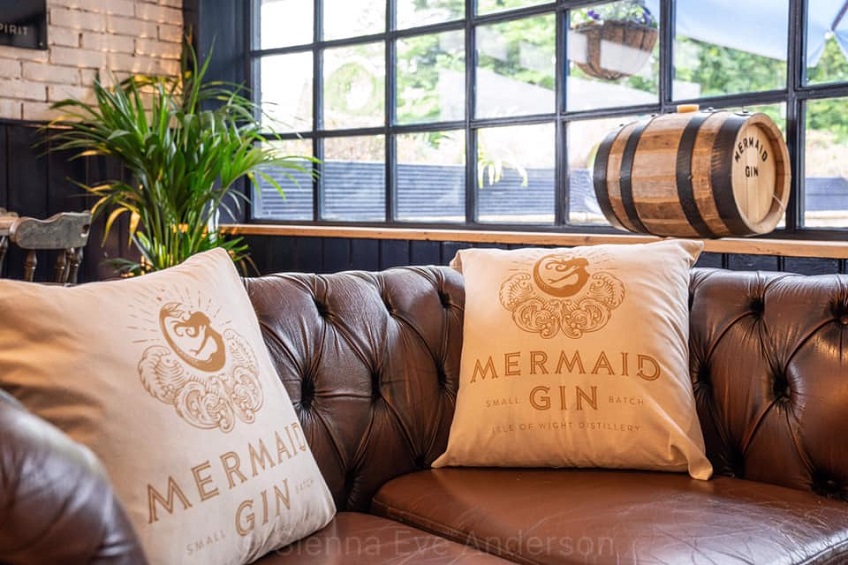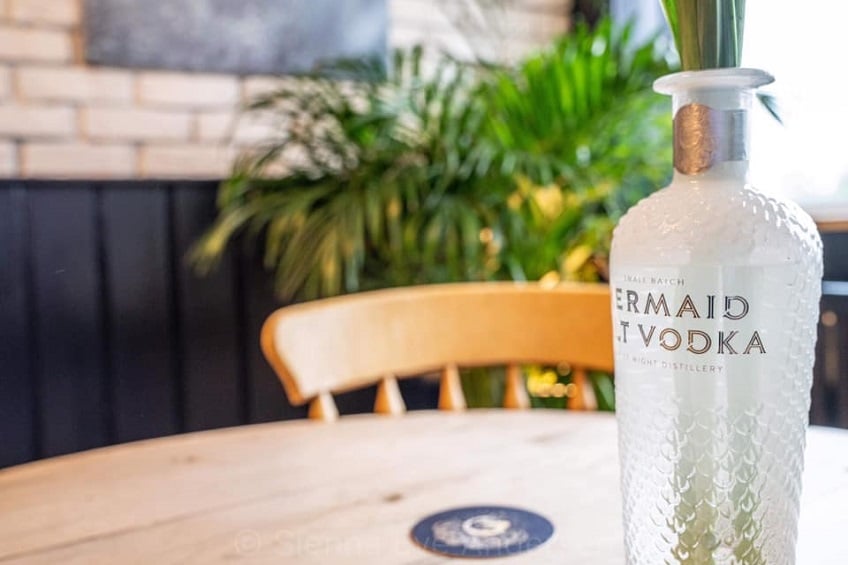 6. Bayside Fish & Chips, Shanklin
No trip to the Isle of Wight is complete without a traditional fish and chip supper at the Beach! So head down to Shanklin Seafront and choose from the variety of 'chippy favourites' from Bayside Fish & Chips. You can either eat in or takeaway, either way you'll have a great view of the seafront while you eat and a nice stroll along the beach afterwards.